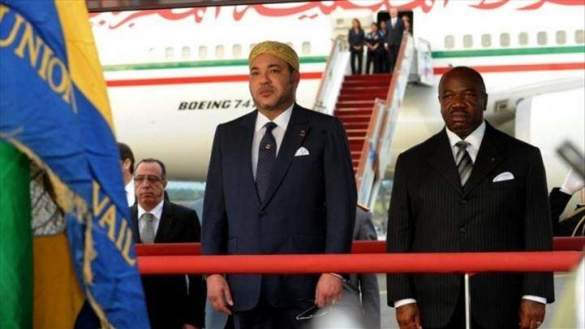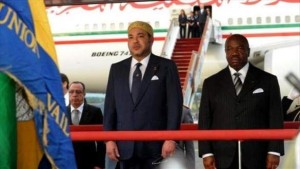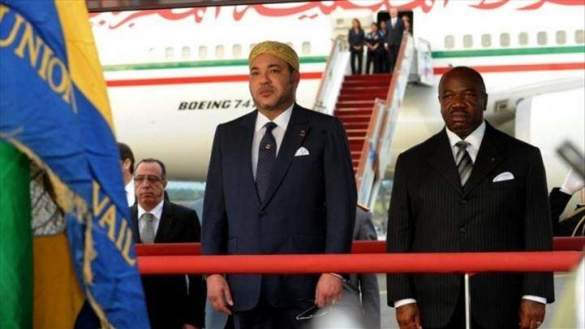 The friendship and working visit King Mohammed VI of Morocco is paying to Gabon is expected to give a new momentum to the two countries' economic and trade cooperation and to foster ties between their nationals who no longer need entry visas to visit either country.
The warm official and popular welcome reserved to the Moroccan king upon arrival in Libreville on Friday mirrors the long-standing political relations and the enduring friendship binding the two allied countries and the visit agenda translates the two leaders' resolve to consolidate their partnership at governmental level and also at the level of the private sector.
The social aspect also figures prominently in the agenda since President Ali Bongo and King Mohammed VI will chair the presentation of their respective countries' experience in matters of human development, through the Moroccan National Initiative for Human Development (INDH) and the Gabonese Human Investment Strategy (SIHG) inspired by Morocco's INDH which is hailed worldwide as a successful undertaking in the fight against poverty and marginalization.
The two countries had signed in December 2014 a framework agreement on the exchange of experience between the INDH and the SIHG and set up in April 2015 a joint steering committee, tasked with monitoring the implementation of the framework agreement, boosting cooperation in human development and sharing expertize and good practices in matters of income-generating activities, fight against precariousness, community-based health care, and other moves improving the well-being of citizens.
Morocco has repeatedly expressed its unwavering readiness to assist Gabon in its endeavors to improve its population's economic and social conditions.
In this vein, King Mohammed VI and President Bongo will launch the construction works of a vocational training center at Angondjé. The center, intended for capacity building in the trades of transport and logistics, will be supported by the Mohammed VI Foundation for Sustainable Development and the Moroccan Office for Professional Training and Labor Promotion (OFPPT.)
The two leaders will also preside over the signing of a number of bilateral agreements and the launch of several Moroccan-Gabonese economic projects.
The King's visit to Gabon is the fourth and last leg of a tour that took the Moroccan sovereign to Senegal, Guinea Bissau and Côte d'Ivoire.