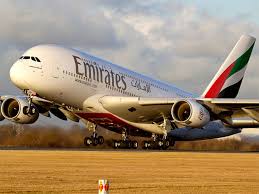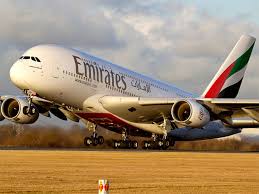 Emirates, the Middle East's biggest carrier, will open a new route to Cameroon as of this June according to information revealed by the pan-African newspaper, "La lettre du Continent".
The Dubai airline company, which will probably serve Douala, economic capital and unique air hub of the country, will thus complement the 30 or so airlines that already serve Cameroon, said the same source.
Moreover, by launching a line to Cameroon, Emirates can capitalize on the trade volume between Cameroon and Dubai, which for some years now has become one of the preferred destinations of Cameroonian traders who import goods, commented the author of the article.
The Dubai government-owned carrier is one of the world's fastest growing airlines, funneling mostly long-haul travelers through its fast-expanding hub in the Gulf commercial center. That growth has helped make Dubai International Airport the world's busiest international air passenger hub.
Emirates' earnings for the fiscal year that runs through the end of March of 4.56 billion dirhams, or $1.24 billion, has so far surpassed the 3.25 billion dirhams it earned during the same period a year earlier.
It was the 27th straight year of profit for the airline, a rare winning streak in the industry.
Sales for the year rose by 7 per cent to 88.82 billion dirhams ($24.2 billion). New passenger destinations added over the year included Abuja, Nigeria, Brussels, Budapest, Hungary, Chicago and Oslo, Norway.
The airline's parent company, Emirates Group, which includes the airline and related businesses such as the Dnata ground and travel services provider, reported its profit rose by 34 per cent to 5.46 billion dirhams ($1.49 billion) on revenue of 96.49 billion dirhams ($26.29 billion).