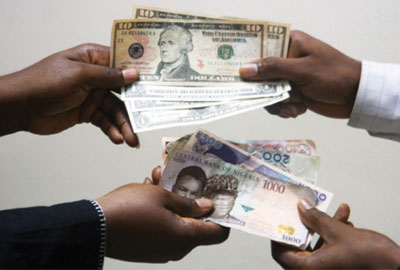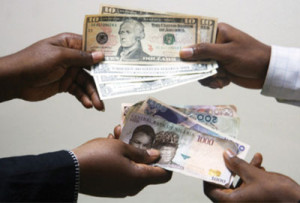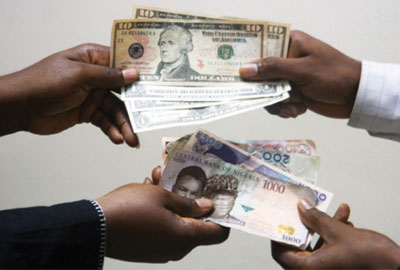 The central Bank of Nigeria (CBN) has curbed access to the interbank currency market for the purchase of foreign currency bonds as well as a range of goods to tighten liquidity, conserve external reserves and stabilize the naira.
In a statement published on the Central Bank's website, it said that forty categories of goods are covered by the edict. The bank said importers could no longer get hard currency from the interbank market to buy items such as cement, margarine, palm kernel, vegetable oil, poultry products (chicken, eggs and turkey), Indian incense, tinned fish in sauce, cold rolled steel sheets, galvanized steel, roofing sheets, wheelbarrows, head pans, metal boxes and containers, and enamelware.
Others are steel drum, steel pipes, wire mesh, steel nails, wire rods, security wire, wood particle and board, wood fiber boards and panel, plywood board and panel, wooden doors, toothpicks, glass and glassware, kitchen utensils, tableware, tiles and wooden fabrics, plastic and rubber products, and soap and cosmetics.
"We see this policy move as a confirmation that foreign-exchange supply remains extremely tight. But more worryingly, it suggests that the central bank remains reluctant to devalue the naira," said Yvonne Mhango, sub-Saharan Africa economist at Renaissance Capital.
The bank said that this new measure will also stop Nigerians from using the interbank market to buy Eurobonds and foreign shares. Importers or investors purchasing the listed items "shall do so using their own funds," it said.
The policy change is "in line with our long held belief that Nigeria cannot attain its true potential by simply importing everything into the country," Governor Godwin Emefiele told reporters in Abuja, on Wednesday.
The CBN Governor, Mr Godwin Emefiele, had a few months ago said the bank would bar importers of toothpicks, rice and other products from accessing forex at the nation's forex markets.
Olakanmi Gbadamosi, director of the central bank's trade and exchange department, said in the statement that : "The implementation of the policy will help conserve foreign reserves as well as facilitate the resuscitation of domestic industries and improve employment generation".
The naira, which rose to 180 against the dollar shortly after the inauguration of President Muhammadu Buhari about a month ago, has fallen to 222 at the parallel market due to a huge demand for dollars by importers and investors.