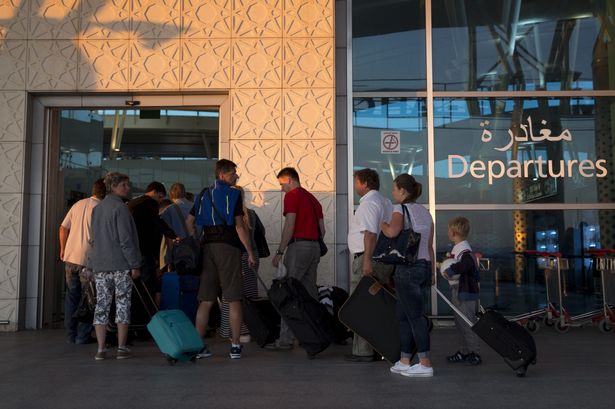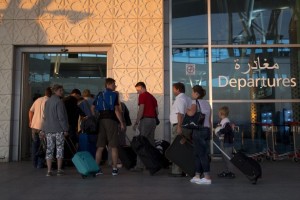 European holiday makers are leaving Tunisia in droves after their governments warned of imminent attacks on tourists and touristic sites. Authorities in Tunisia are bothered by such announcements even though Prime Minister Essid admitted that the country is in "danger."Recent gun battles between security forces and extremists as part of a crackdown on terrorism have also highlighted that insecurity is still a challenge.
British Foreign Office stated since the attack in Sousse that left 30 British dead, "the intelligence and threat picture has developed considerably, leading us to the view that a further terrorist attack is highly likely" although BBC quoted Foreign Secretary Philip Hammond saying that "we do not have any information suggesting a specific or imminent threat." The statement seems to be a precautionary move as it warned that "individuals unknown to the authorities whose actions may be inspired by terrorist groups via social media" could launch an attack as it rated the threat as "high."
Ireland, Denmark, Belgium and Finland all discouraged citizens from non-essential travel to Tunisia and those who prefer to stay in Tunisia to be very vigilant.
Tunisia criticized calls for tourists to leave because it will serve as a morale booster to the terrorists and Prime Minister told the parliament that the government is doing everything it can to protect people against attacks despite the "shortcomings." A state of emergency is already in place and Essid stated that "our country is going through a delicate situation, and is in danger."
Tourism is a major contributor to the economy and the beach attack has shaken the country and the tourism industry. Tour operators are already cancelling their bookings and hotels are expected to be empty for a while.