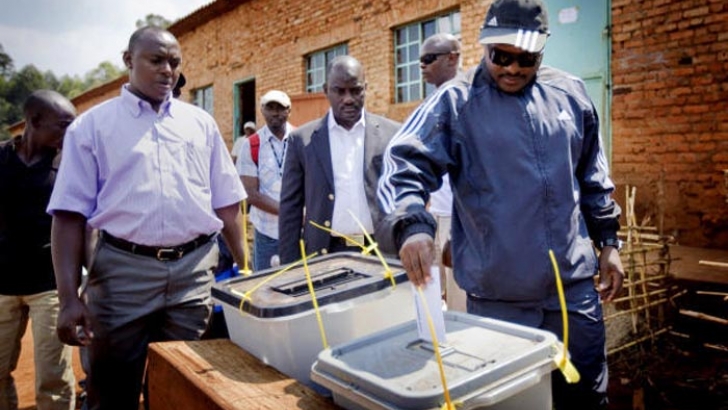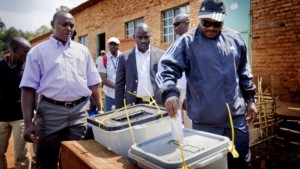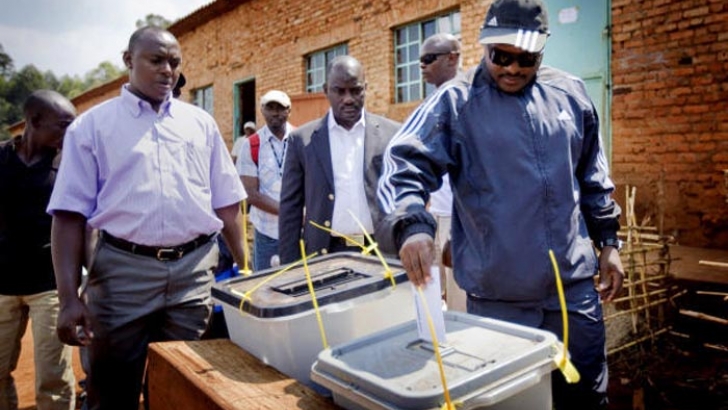 Around 3.8 million Burundians are eligible to vote in Burundi today despite international condemnation and thousands of people fleeing feared violence.
Polls opened at 06:00 local time (04:00 GMT), after a night of gunfire and explosions claimed two lives in the capital Bujumbura.
UN Secretary General Ban Ki-moon urged calm, calling on all sides to "refrain from any acts of violence that could compromise the stability of Burundi and the region." Critics fear a win by the incumbent will be a hollow victory, leaving him ruling over a deeply divided nation.
The United States warned that elections held under the current conditions in Burundi "will not be credible and will further discredit the government."
"The legitimacy of the electoral process in Burundi over the past few months has been tainted by the government's harassment of opposition and civil society members, closing down of media outlets and political space, and intimidation of voters," said the US State Department in a statement released Tuesday, recalling that dozens have been killed, and as many as 167,000 Burundians are now refugees in neighboring nations.
"The government's insistence on going forward with Presidential elections on Tuesday risks its legitimacy in the eyes of its citizens and of the international community. More serious is the risk of unraveling the fragile progress made through the implementation of the Arusha Agreement, which states clearly that no Burundi president shall serve more than two terms in office," said the State Department, which strongly urged all parties to recommit themselves to upholding the Arusha Agreement and its power-sharing arrangement, the cornerstone of peace and security over the past decade in Burundi.
Opposition and civil society groups have also denounced Nkurunziza's candidacy as unconstitutional and as a violation of the peace deal that ended a dozen years of civil war and ethnic massacres in 2006.
The opposition urged voters to follow their lead and boycott the presidential election, saying the vote will deepen political deadlock in a nation with a long history of political violence and ethnic strife.
Months of talks between the two sides have yielded almost no results, and the latest negotiations broke down on Sunday when the government mediator did not show up for discussions.
UN electoral observers said renewed conflict in the country could reignite ethnic Hutu-Tutsi violence and bring another humanitarian disaster to the region.
According to Médecins Sans Frontières (MSF), about 1,000 people were fleeing each day into Tanzania, crossing the border "through the forest… many travelling in the dark on foot and without belongings."
Anti-Nkurunziza protests have been violently repressed, leaving at least 100 dead since late April.