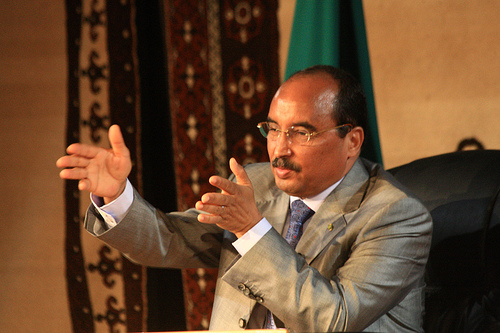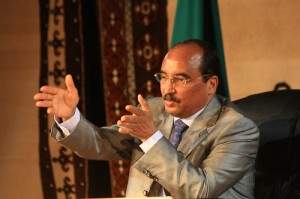 Mohamed Ould Abdel Aziz, the president of the Islamic Republic of Mauritania has refuted calls from the opposition calling for his resignation from power. They accuse him of despotism, mismanagement and lack of commitment to the Dakar accords as protests against his government continue.
The president has made it clear that he has no present plans of deserting his post during a visit to a forum in Atar, northern Mauritania, marking the celebrations of his inauguration's third anniversary. "I have no intention of leaving power because I think that in a democracy, change must be done through the ballot box," he said.
Legislative and municipal elections are to be held at the end of the year and the opposition has announced that it is willing to boycott it. They said that they will only participate in the elections when they are convinced that transparency will be assured as they continue on their weekly protests and sit-ins that have been taking place since May.
President Abdel Aziz said that he will not succumb to protesters. According to him, "It is not the words 'get out' written on a banner or protest in the street which will make someone leave. I was democratically elected with more than 52 percent," assuring that he will stay on until his mandates comes to an end in 2014.
The opposition has formed a coalition seeking the resignation of the president. Called the Co-ordination of Democratic Opposition (COD), the 10 party opposition coalition is rejecting any solution to the country's political crisis that does not involve the president's resignation in a signed charter.