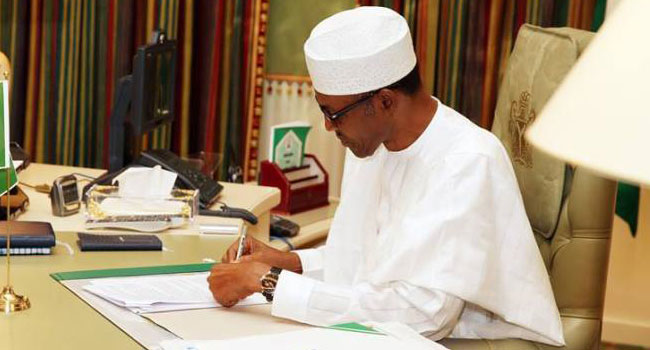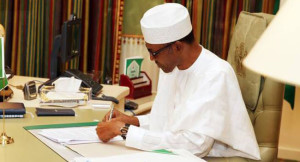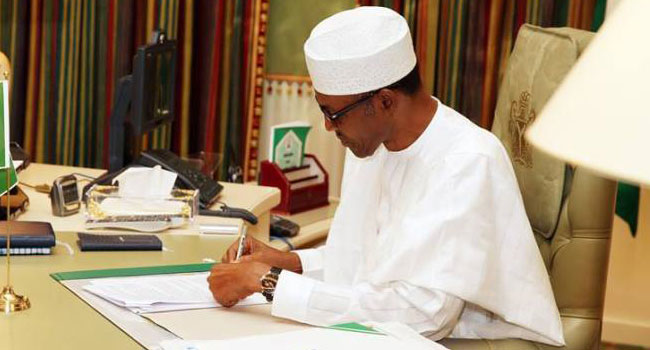 Nigeria's President Muhammadu Buhari will not appoint his cabinet until September, more than three months after taking office.
In a column titled, 'Nigeria committed to good governance and fighting terror', published in the Washington Post on the sidelines of his visit to the United States, Buhari said he will not appoint cabinet ministers until September explaining that he needed time to root out corruption before naming his ministers
He said it was necessary for the country to first put new rules of conduct and good governance in place before he could make critical appointments.
"When cabinet ministers are appointed in September, it will be some months after I took the oath of office. It is worth noting that Obama himself did not have his full Cabinet in place for several months after first taking office; the United States did not cease to function in the interim", wrote Buhari.
"In Nigeria's case, it would neither be prudent nor serve the interests of sound government to have made these appointments immediately on my elevation to the presidency; instead, Nigeria must first put new rules of conduct and good governance in place".
"I cannot stress how important it is to ensure that this process is carried out correctly, just as it has been crucial to first install the correct leadership of the military and security services before we fully take the fight to Boko Haram."
Buhari said there were too few examples in the history of Nigeria since independence where it can be said that good management and governance were instituted at national level.
Since taking office, Buhari has replaced his defense chiefs and dissolved the board of the state oil company, but did not appoint a cabinet yet.
In his column, President Buhari also wrote that he was seeking US assistance in "locating and returning $150 billion in funds stolen in the past decade and held in foreign bank accounts on behalf of former, corrupt officials".
Speaking after he met the Nigerian President at the White House, on Monday, Barack Obama praised President Buhari for tackling corruption, an issue which compromised Washington's relationship with the Nigerian leader's predecessor, Goodluck Jonathan.
Buhari had written in his column "our allies can provide much-needed military training and intelligence as our soldiers take the war effort to Boko Haram."
Obama did not give any indication that Washington would provide military assistance to Nigeria, but pledged to support the African country in the fight against Islamist militant group Boko Haram. He also hailed the Nigerian leader for having a "very clear agenda" for defeating extremism.
The US has committed $5 million to the fight against Boko Haram since Buhari came to power.