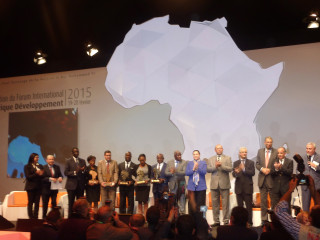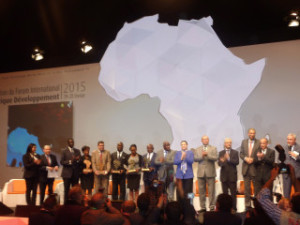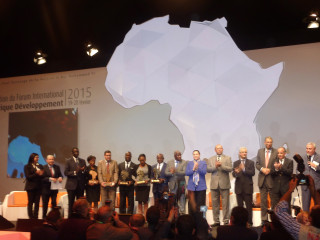 Morocco's economic cooperation with African countries is based on shared interests and is part of Morocco's strategic diplomacy geared towards the promotion of active South-South cooperation.
"Morocco's strategic diplomacy is aimed at promoting active South-South cooperation, especially with African sister nations," said King Mohammed VI who renewed the kingdom's solidarity with sub-Saharan Africa.
In a speech on the occasion of Morocco's National Day, celebrating the 16th anniversary of his enthronement, King Mohammed VI underlined that the visits he has paid to a number of African countries "have contributed to shaping an economic cooperation model based on shared interest and a desire to improve the quality of life of African citizens."
The king's statement is not an idle word. Morocco is actually actively contributing to the socio-economic development of several African States and tirelessly strives to advance stability, cooperation, and economic development in the continent. The king's multiple and almost yearly visits to a number of African countries (Guinea, Côte d'Ivoire, Gabon Senegal…) are always multidimensional as they have economic, cultural, social, and religious components. Morocco co-finances a number of social, infrastructure, cultural and environmental projects in these countries, including the construction of clinics, social housing units and roads, supplying electricity and drinking water to remote villages, and providing drugs to AIDS- affected needy people, becoming thus a significant driving force for the continent's socio-economic development.
And no later than Wednesday, Morocco made another move to promote its cooperation with Africa, announcing it will contribute $100 million to the Africa50 fund based at the Casablanca Finance City.
During the constitutive general assembly of the Africa50 fund held in Casablanca, Morocco pledged to spare no effort to support the institution and help it fulfill its mission, mainly the promotion of African-African cooperation.
The Africa50 fund was set up by the African Development Bank to help African countries meet their pressing needs in matters of infrastructure, estimated at around $100 billion annually.
Morocco's growing influence in the continent has made of it a regional key player in matters of economic development as well as in matters of peace and security.
This role is not however limited to Africa, but is also pivotal at the level of the Arab and Islamic region and at the level of the world at large.
As put by the king in his speech, "Morocco's credibility is also shown by its positive involvement in dealing with various issues of global concern."
"The fact that Morocco has hosted a number of important international conferences on human rights, migration, entrepreneurship, the fight against terrorism and climate change clearly reflects the trust and credibility enjoyed by our country at the global level," he said after he recalled that Morocco has joined the inter-Arab alliances to fight terrorism and restore legitimacy in Yemen.
The king of Morocco stressed in this respect the importance "to achieve negotiated solutions in Yemen, Syria, Iraq and Libya with the participation of all the stakeholders concerned, making sure these countries' sovereignty and territorial integrity are preserved."
"No matter how complex the situation is in the Arab region due to growing fanaticism and terrorism, the Palestinian cause remains critical for the achievement of peace in the Middle East region," he went on to say, renewing support for the Palestinian leadership and the Palestinian people in their endeavors to achieve their legitimate rights and set up an independent Palestinian State within the 1967 borders, with East Al-Quds as its capital.
All these moves, commitments, and partnerships with a number of countries and regional blocs worldwide leave no doubts as to the success of Morocco's sound diplomatic action.