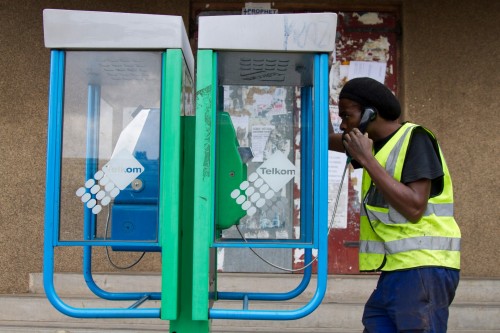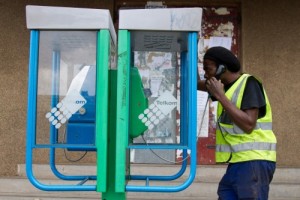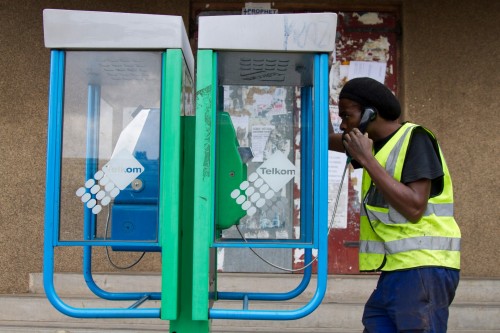 Telkom SA SOC Ltd., the South African landline operator, and its unions have forged an agreement to manage restructuring and retrenchments at the state-owned telecommunications group.
The company said on Friday that it agreed with the workers unions to 2,393 voluntary severance packages as it seeks to better compete with mobile-phone companies.
"Many of that number will complete their service to Telkom today while some have deferred departure dates," spokeswoman Jacqui O'Sullivan said on Friday.  "The packages were accepted by employees from across the company."
Telkom, in which the government owns a stake of about 40 percent, is in the middle of a turnaround plan that aims to bring down costs and better compete with wireless operators MTN Group and Vodacom.
Telkom plans to reduce its staff cost-to-revenue ratio to 25 percent within three years from 29 percent, O'Sullivan said.
The phone operator is reducing expenditure as sales from landlines fall amid soaring use of smartphones and tablets. Telkom has South Africa's fourth-biggest mobile-phone service, lbehing Vodacom Group Ltd., MTN Group Ltd. and Cell C Pty Ltd.
 "We remain highly concerned about the exodus of skilled Telkom workers and how this will affect the company's future endeavors and delivery of services," Marius Croucamp, a spokesman for Pretoria-based union Solidarity, said in a statement.
Telkom Chief Executive Officer Sipho Maseko e-mailed staff about the departures on Thursday, according to O'Sullivan.
"Many employees who are about to leave Telkom have inquired whether we can assist them in finding alternative employment," Maseko said.
"Pursuing a new career is a personal journey, and Telkom is not in a position to provide advice on employment options," he said.
Telkom employs about 18,000 people.