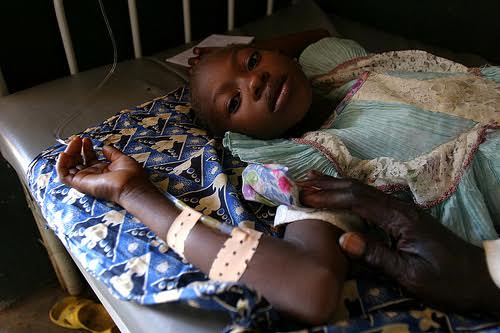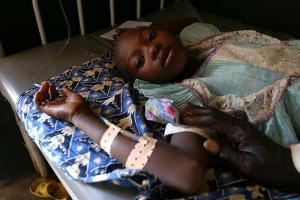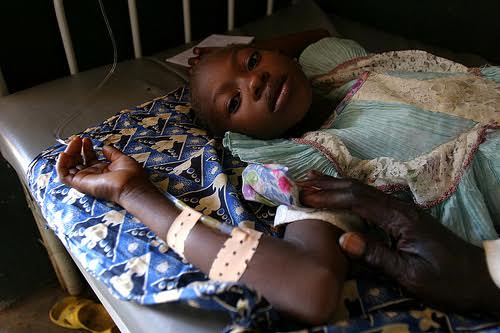 A measles outbreak in copper-rich Katanga province in the Democratic Republic of Congo has killed 315 people and infected at least 20,000, the United Nations said on Wednesday.
Hundreds more deaths have likely not been documented due to difficulties accessing remote areas, the U.N. Office for the Coordination of Humanitarian Affairs (OCHA) said in a draft report on the province's worst outbreak of the disease since 2010-11.
"The measles epidemic in the province of Katanga is only worsening and gaining ground," the report said.
Measles can be fatal in children if not treated, but it is very easy to prevent through vaccination. High fever, diarrhea, dehydration and pneumonia are among the initial symptoms of the extremely contagious disease, according to the WHO.
The killer disease can cause complications such as malnutrition, severe dehydration, ear infections and eye infections that can even lead to blindness, the report said.
To combat this outbreak with vaccines, the U.N. said it would need $2.4 million.
Médecins Sans Frontières stated that between January and July, 267 deaths out of 16, 500 cases caused by measles, were reported in the Katanga province.
About 30,000 cases were also reported from 2006 to 2007, according to the National Institutes of Health.
Members of the MSF emergency team in the province of South Kivu, in eastern DRC, have vaccinated children and young people aged between 6 months and 15 years after the authorities declared a measles epidemic in the region of Bunyakiri.