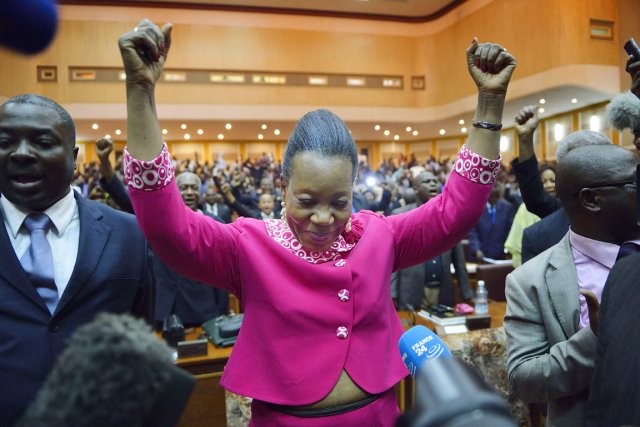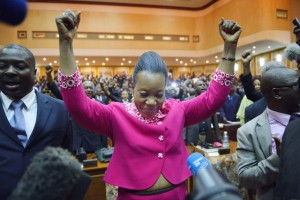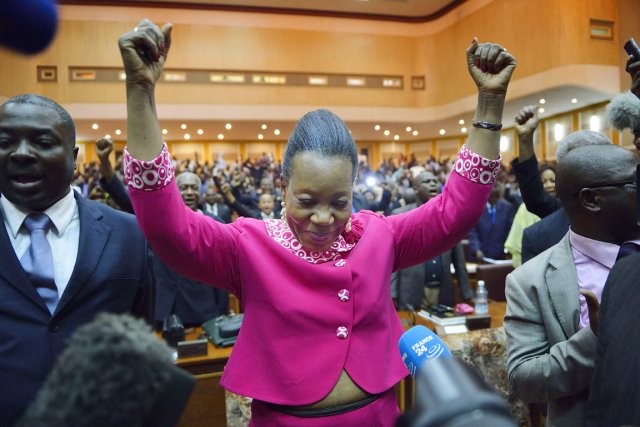 Central African Republic's transitional council adopted a new constitution that would limit future presidents to two terms in office as the country seeks to end more than a year of sectarian violence, government officials said on Monday.
The transitional council, which passed the constitution on Sunday with a large majority, has agreed that before the new constitution becomes a law, it must pass a referendum set for Oct. 5 and followed by legislative and presidential elections on Oct. 18, with a second round slated for Oct. 22.
"The sovereign people will say at the constitutional referendum whether the liberties and fundamental rights … (in this document) permit the refounding of the republic," said Alexandre-Ferdinand Nguendet, president of the National Transitional Council.
The constitution, which will now be put to a public vote, includes the creation of a special court to judge the most serious crimes.
It would also limit the president's mandate to five years that can only be renewed once and cannot be prolonged for any reason, and would create a new senate to help govern.
"I urge the Central African people, when the time comes, to give strong backing to this new fundamental law to allow our country to get back on the path to a normal constitutional order," said Alexandre-Ferdinand.
The country descended into bloodshed after a 2013 coup against longtime leader Francois Bozize unleashed a wave of violence, pitting Christian anti-Balaka militias against mostly Muslim Seleka rebels.
The transitional leaders have planned a constitutional referendum before the presidential and parliamentary elections scheduled for October 18. The elections have been delayed twice due to the logistical and security challenges of holding the vote in regions still gripped by violence.