The French company Bolloré Africa Logistics said it had invested €30 million to buy new trains for the freight and passenger line it operates between Burkina Faso and Côte d'Ivoire.
Operator of the container terminal at the port of Abidjan and the rail company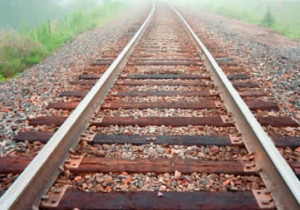 Sitarail, linking Côte d'Ivoire to Burkina Faso, Bolloré Africa Logistics said it received a part of the order and it is waiting for other nine trains to deserve the landlocked Burkina Faso for its exports and imports.
"We have invested around €30 million to acquire trains, including six received today," Lionel Labarre, director of Bolloré Africa Logistics, said on Wednesday.
"We are still waiting for nine locomotives that will add to the 20 that are already in service," he said, adding that Bolloré would also develop the station in Abidjan.
The 1,260-km railway between Abidjan and Burkina Faso's capital Ouagadougou allows the two countries to exchange goods, animals and raw materials.
According to Ivorian Prime Minister, Daniel Kablan Duncan, cargo traffic between the two countries stood at 610,000 tons last year, up from 402,000 tons in 2011.
In August last year, the French conglomerate Bolloré and Pan-African Minerals have signed a memorandum of understanding on a rail project worth $895 million, linking Abidjan to the Burkina Faso manganese deposit at Tambao.
The project will increase capacity and enable the shipment of the manganese and also 2 million tons of merchandise and about 2 million passengers.