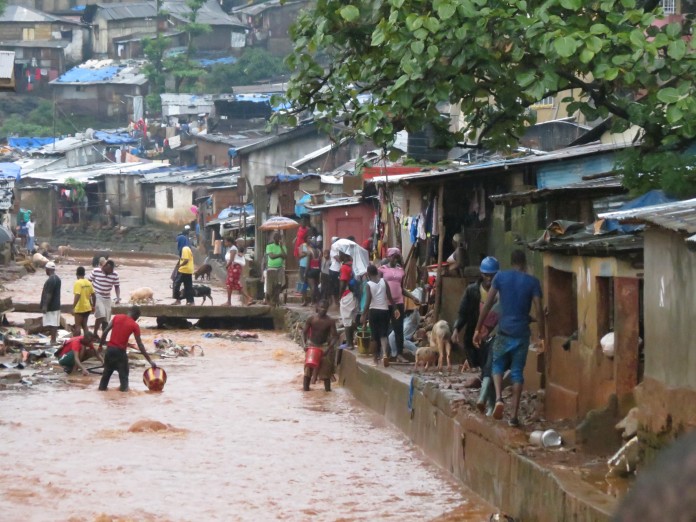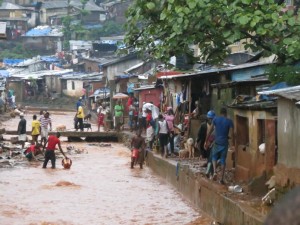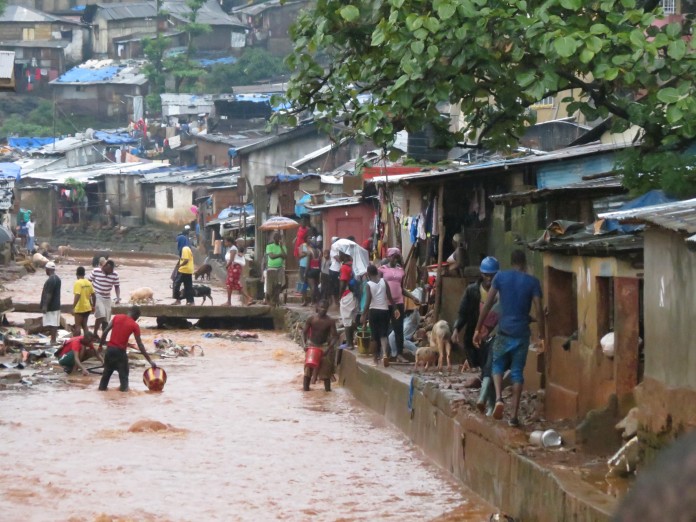 Sierra Leone's government has ordered people to stay at home on Thursday after four people were killed and scores injured following torrential rains in Sierra Leone's capital Freetown on Wednesday.
The government deployed soldiers and police to rescue people left homeless by the flooding.
"The flooding has devastated many settlements," said a statement from State House, adding that the situation is being closely monitored and regular meetings are being held to bring all personnel up to speed on the emergency arrangements.
The national football stadium in Freetown will be adapted to shelter those rendered homeless by the rains, authorities said.
It's also said that the Attouga Stadium and the open field at ferry junction are also available for use by affected persons in the eastern part of the capital.
The government ordered the activation of the Office of National Security (ONS) emergency toll-free number 119 for the public to report situations connected with the disaster.
Sierra Leone is among the countries in West Africa that will experience heavy monsoon rains for the next six days.
Freetown, the capital of over 2.5 million people, is experiencing the worst of the flooding after decades of under-investment in infrastructure.