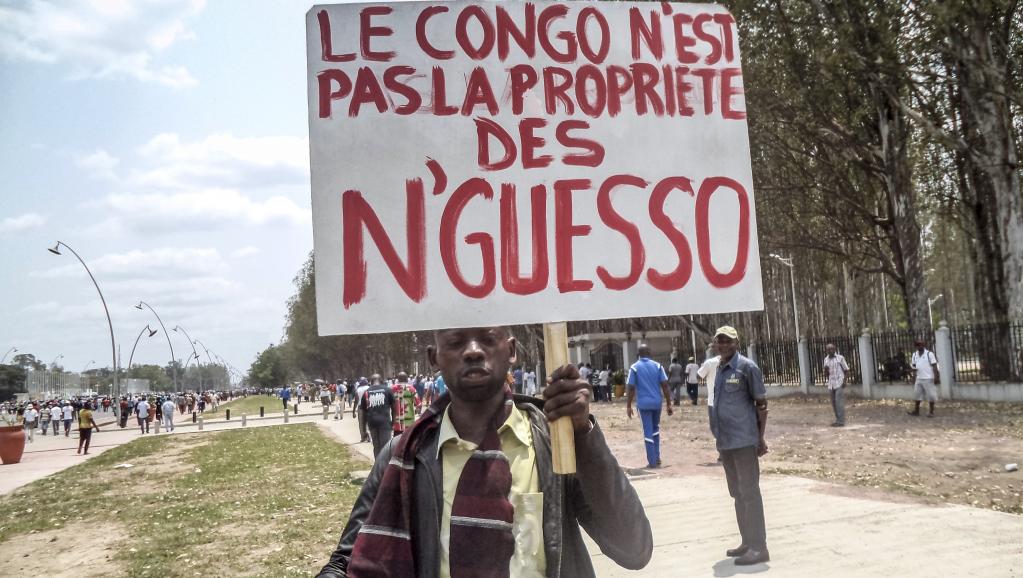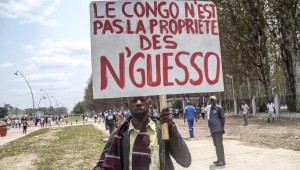 Thousands of people staged a mass demonstration in Congo's capital city on Sunday to voice their opposition to possible constitutional changes that would allow President Denis Sassou Nguesso to extend his decades-long rule in elections next year.
According to the organizers, over 300,000 people took part in the rally, the biggest since Sassou Nguesso returned to power in 1997.
Sassou Ngeusso announced last week plans to hold a referendum on constitutional changes without specifying these changes nor the date for the vote.
In the country, however, everybody knows that the constitutional amendments would actually pave the way for Sassou Nguesso to run for a third term in 2016
The 72-year-old president had previously convened a "national dialogue" which "overwhelmingly" supported the amendments consisting in removing an upper limit on the age of presidential candidates as well as the number of terms the head of state can serve.
Sassou Nguesso is one of a number of veteran African leaders who have sparked controversy with plans to extend their time in office through constitutional changes.
France's ruling Socialist Party has condemned Sassou Nguesso's decision to hold a referendum on constitutional amendments and called on the United Nations, the AU and the European Union to intervene to prevent the referendum from taking place.