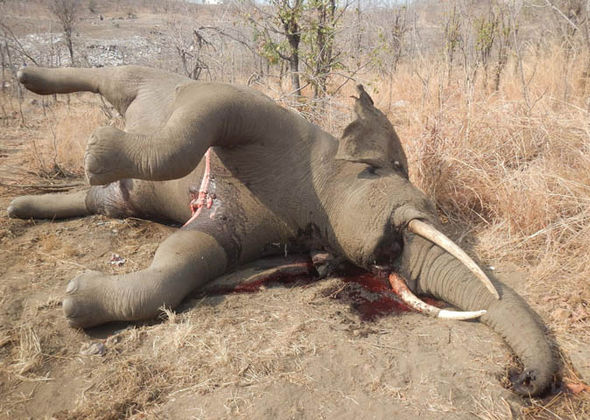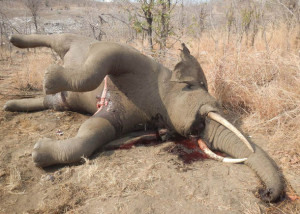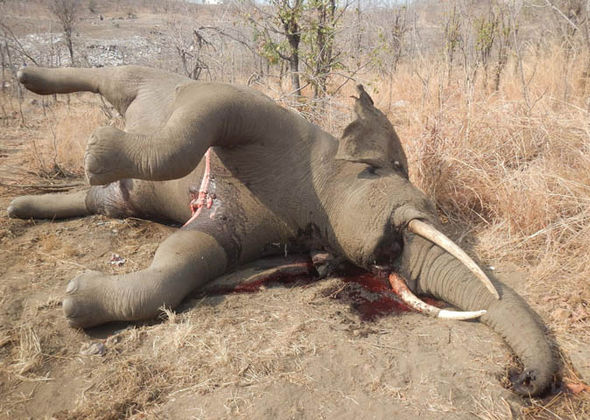 Suspected poachers have used cyanide to kill 14 elephants in Zimbabwe's western Hwange national park and in the north since Sept. 26, the national wildlife agency revealed on Tuesday.
The discovery of the carcasses inside Hwange and Matusadona national parks in recent days comes two years after poachers poisoned more than 200 elephants.
The Zimbabwe Parks and Wildlife Management Authority spokeswoman Caroline Washaya-Moyo said six elephants were killed on Sept. 26 inside Hwange Park and their tusks were removed.
On Oct. 2, rangers discovered the carcasses of another five elephants which had been killed after poachers mixed cyanide with coarse salt and maize cobs as bait for the animals, she said.
No arrests have been made in all the cases and investigations are still in progress, she said.
Cyanide is used widely in Zimbabwe's mining industry and is relatively easy to obtain. The poison was used in 2013 to lace salt pans, a deadly lure that killed more than 200 elephants in Hwange park.
The mass poisoning also killed other wildlife, including vultures and a lion that fed on the discarded carcasses.
Zimbabwe has a large elephant population within its national park system, which claims an estimated 100,000 pachyderms. However, elephants, under constant threat from poachers involved in the lucrative ivory trade, remain threatened across Africa.