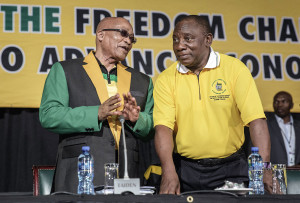 South Africa plans to leave the international criminal court (ICC,) the nation's ruling party said as the government faces criticism for ignoring a court order to arrest Sudan's president Omar al-Bashir earlier this year.
"The ICC has lost its direction," Obed Bapela, the head of the international relations committee for the African National Congress, told reporters at a conference near Johannesburg where the party announced its new policy.
The Hague-based court needs to be restructured because some nations are using it to further their own agendas, he said.
The Sudanese president, Omar al-Bashir, who has been accused of genocide and war crimes, visited South Africa in June and was allowed to leave despite a court order to detain him.
The Hague-based court recently asked South Africa to explain why it did not arrest Omar al-Bashir.
The ICC issued an arrest warrant on July 12, 2010 for Bashir over allegations of genocide committed in the conflict-ridden Darfur region.
An earlier arrest warrant for the Sudanese leader was issued in March 2009 by the ICC for charges including war crimes and crimes against humanity.
South Africa said it would approach the political body of the ICC for clarity on how the immunity of serving heads of state that are not parties to the ICC's Rome Statute – such as Sudan – should be handled.
The failure to detain Bashir was a blow to the ICC, which has come under criticism from African states for what they see as its disproportionate focus on the continent in bringing its prosecutions.