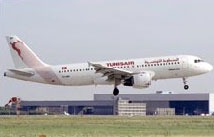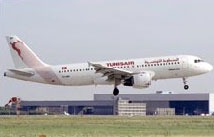 Tunisair will launch next month 'Gateway in Tunisia' operation to boost sales and attract larger numbers of French travelers to discover Tunisia, Tunisair-France office manager said on Wednesday.
Slaheddine Blidi, Tunisair Director General in France, indicated the new operation scheduled from early November to end of March next year is meant to increase the number of French tourists to Tunisia after the company lost one third of the flow of French tourists over the January-August 2015 period.
The special operation also seeks to encourage Tunisian expatriates in France or elsewhere to spend their holidays in Tunisia.
Part of the "Gateway in Tunisia," the carrier proposes affordable tariffs from France, other European countries and also from Africa.
The airline operates flights towards Europe, the Middle East, and Africa.