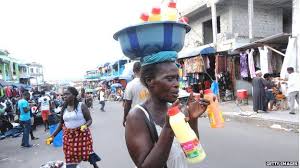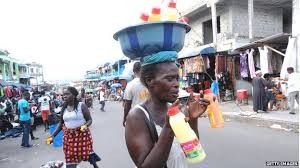 The International Monetary Fund (IMF) said on Wednesday Liberia's economic growth will slow to almost zero in 2015 as the country continues to recover from an Ebola epidemic.
According to fund's mission chief in Liberia Carlo Sdralevich, the country will record a growth rate of 0.3 this year as the country's economy has been hit by a slump in global commodity prices and a delay in natural resource investment projects.
"A gradual recovery should take hold starting in 2016, largely driven by the gold sector and the strengthening of the post-Ebola rebound," Carlo Sdralevich said during an annual budget review.
The government deficit is set to increase from 1.9 percent of GDP last year to 8.1 percent in 2015, the International lender said.
Low commodity prices are hitting Liberia's export revenues.
The IMF mission has advised Liberia to strengthen its public finance management, debt sustainability and international reserves.
Last September, during a two day visit in the West-African country, the IMF Managing Director Christine Lagarde said the Fund was committed to supporting Liberia's economy as it recovers from the Ebola epidemic.
Over 11,000 people have died in West Africa since the epidemic erupted more than 18 months ago. Liberia has been hardest hit, with over 4,800 deaths.
The country is now thought to be Ebola-free after two consecutive incubation periods of 42 days passed without anyone in the country presenting with the virus. However, the health system continues be on the lookout for new cases and to take precautions to prevent transmission in the country.
The IMF provided around $130 million in new financing and debt relief for Liberia during the crisis.