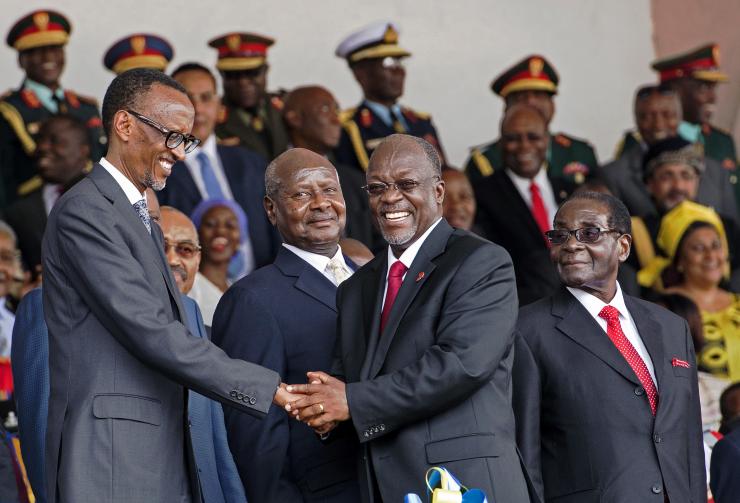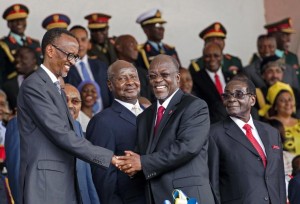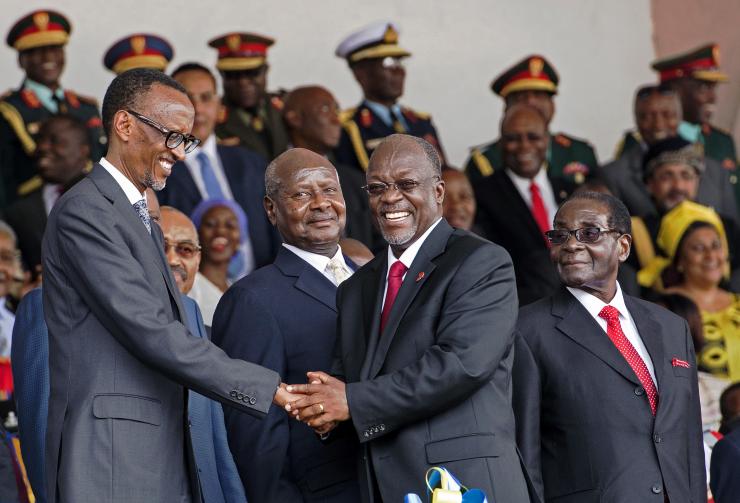 Tanzania's new President John Magufuli was sworn into office Thursday, despite continuing disputes over the October 25 election.
The inauguration ceremony was attended by several neighbouring Presidents and African leaders including the chairman of African Union (AU) and Zimbabwean President Robert Mugabe, Uganda's Yoweri Museveni, Rwanda's Paul Kagame, DRC's Joseph Kabila, and Kenya's Uhuru Kenyatta.
Other neighbouring leaders included Filipe Nyusi of Mozambique and Zambia's Edgar Lungu. South Africa's Jacob Zuma was also present.
Magufuli, a 56-year old former chemistry teacher, won the tight race last week with 8.8 million votes, beating his closest rival, Edward Lowassa, with a margin of 2.8 million votes.
He spent 15 years in the government's Cabinet, mostly as minister of works, overseeing large construction projects.
In his first and short speech to the nation, John Magufuli called for unity of all Tanzanians to build up the nation.
Elections were annulled in Tanzania's semi-autonomous island province of Zanzibar. Although Zanzibar is part of Tanzania, it elects its own provincial president. The annulment of the elections came after the main opposition candidate Seif Sharif Hamad of the Civic United Front (CUF) declared himself the winner before the results were officially announced.
Tanzania is one of the poorest countries in Africa, where, according to the World Bank, nearly half the population lives on less than $2 per day.