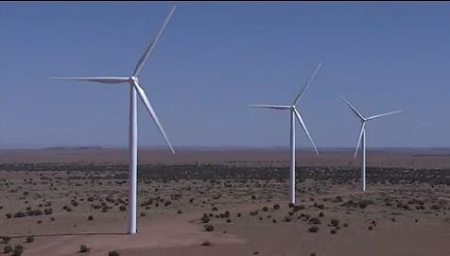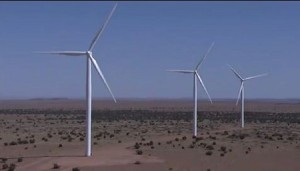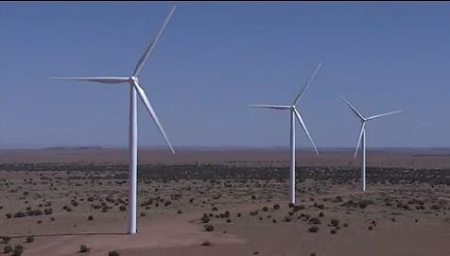 The largest wind power station project in the Middle East and North Africa was inaugurated in Egypt on Sunday at an estimated cost of €270million and it is expected to have a capacity of 200 megawatts (mw) upon completion and an annual 800million kilowatt per hour.
Egypt has been struggling with energy issues that have worsened in the past five years especially during summer when temperatures are high often leading to load shedding.
Wael Salah, the chief engineer of the project, said the wind station at its full capacity will help to economize 175,000 tons of oil used at thermal power units. The project is at Gabal Al-Zeit in the Red Sea governorate and according to spokesperson Mohamed Al-Yamany of the ministry of electricity and energy, the project was decided in 2008 but the 2011 demonstrations that led to the fall of the Mubarak regime and the subsequent events delayed the implementation process. The project is being funded by loans from the German KFW development bank, European Investment Bank, and a grant from EU Commission in Egypt.
Egypt's national electricity grid is around 31,000mw and there are efforts to increase it with the government signing the construction of a 1,200mw nuclear power plant agreement with Russia two weeks ago and the establishment of three high-efficiency natural gas power plants and wind power installations at a capacity of 16,000mw with Siemens in June. The government wants 20% of the country's energy to be derived from renewable energy by 2022.
Meanwhile, the Saudi Fund for Development has approved a $100 million loan to Egypt to help fund the expansion of the West Cairo power station and increase its capacity.