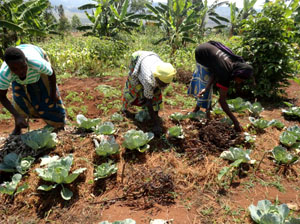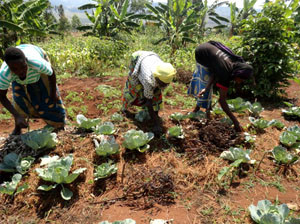 The Clinton Foundation on Wednesday launched an initiative in partnership with Visa to enable farmers in Rwanda to conduct business transactions digitally.
According to the foundation, The Clinton Development Initiative (CDI) will connect individual farmers and cooperatives with banks, agro dealers, retailers, commodity processers, crop buyers, and other producers.
This will help to create a digital payments ecosystem to improve farmers' financial security and empower them economically, it said
"We work to empower farmers in Rwanda – giving them the knowledge and resources to improve their yields, improve their profitability, and improve their livelihoods," said Walker Morris, CEO of the Clinton Development Initiative.
"This new offering with Visa will improve the financial stability and security of these farmers. Farmers will have the resources and training to take advantage of digital payments, connecting them to Rwanda's growing economy."
"The main barrier to increasing the yield of individual farmers is lack of access to working capital," remarked Stephen Kehoe, senior vice-president for Global Financial Inclusion at Visa. "A secondary concern is making sure they get paid more quickly for their harvests. We think we can solve both sides of this equation if we both digitize the payment process and educate farmers, which is what this partnership with CDI is designed to achieve."
The pilot phase of the project will start in Kayonza and Gatsibo districts, in the Eastern Province of the country. In the first phase, one farmers' cooperative will receive financial literacy training and have access a Visa product through which they will receive and make value-chain payments.