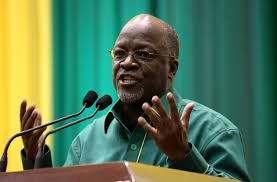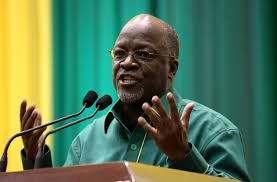 Tanzanian President John Magufuli on Wednesday sacked the Prevention and Combating of Corruption Bureau (PCCB) Director General, Dr Edward Hosea for failing to tackle high-level corruption in east Africa's second-biggest economy.
The head of the government's anti-graft body's fate was attributed to the inefficiency in his agency.
"The president … is not satisfied with the manner in which this institution (PCCB) has been carrying out its duties to tackle corruption," the president's office said in a statement.
Dr Hosea was appointed by President Jakaya Kikwete in 2006 to succeed Major General (Rtd) Anatory Rutakamazima, who served from 1990 to 2006.
The president has also suspended four other senior officials of the PCCB for defying the government's ban on foreign travel by public officials as part of austerity measures.
Magufuli has introduced a series of austerity measures since his inauguration last month and dismissed several officials as a sign of his determination to fight corruption.
Weeks ago, he suspended six tax officials including the head of the revenue authority, pending an investigation into claims of graft and tax evasion.
"The port and the tax authority are some of the areas where the government loses a significant amount of revenue … the president is saddened that corruption was left unchecked at these areas for such a long time," the presidency said.
Mr Magufuli, who is nicknamed "The Bulldozer", has announced a range of cost-cutting measures, including a ban on unnecessary foreign travel by government officials.