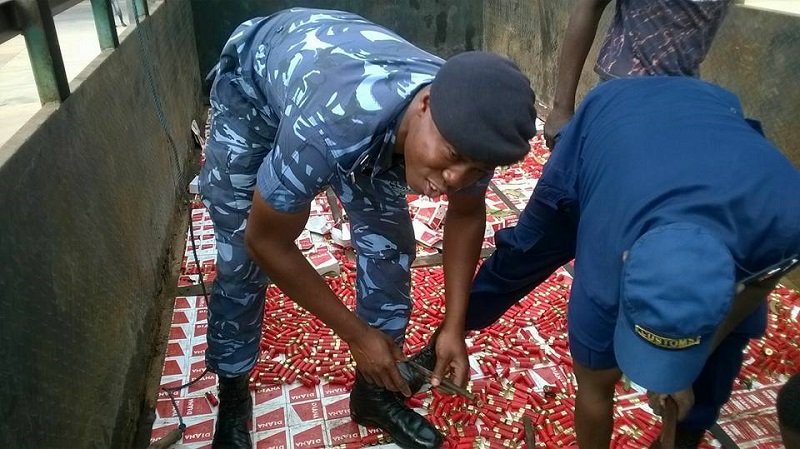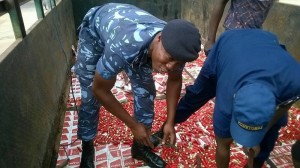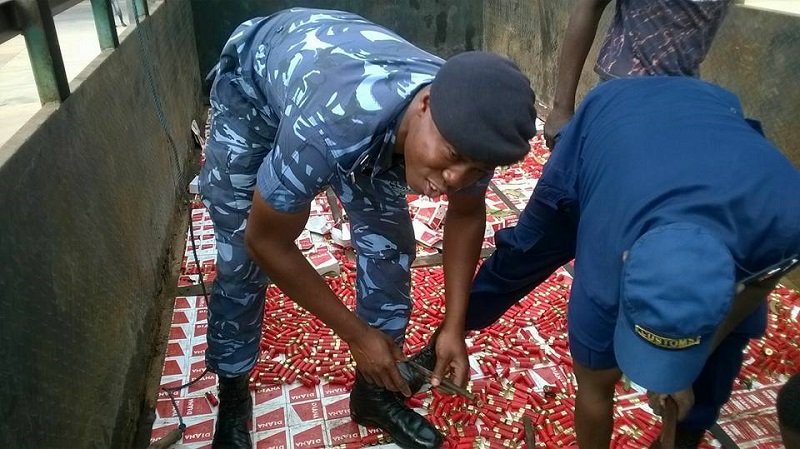 The vehicle with Nigerian registration number KTU 444 XV was said to have arrived at the last check point on Monday, December 28th on its way to the capital Accra, with no cargo on board.
According to CitiFM, a local radio station based in Accra, a thorough search on the vehicle revealed that it had already entered the nation's border six times this year, but it is unclear whether on those occasions it carried ammunitions or not.
Custom officers quoted by the radio station said they "stopped the driver and two occupants of the truck and upon interrogation ordered for further inspection of the vehicle. It was revealed that under the floor of the vehicle there are compartments created there where these ammunitions were packed."
Customs officials, joined by Bureau of National Investigation (BNI) operatives and officers of the National Security were unwilling to divulge further information to Med Africa Times.
Officials said the three occupants in the vehicle including the driver are on the run.
Answering questions as to whether similar arms were not being smuggled into the country without their knowledge, officers gave no comment.
As a reminder, earlier this month, the Ghana police forces have seized large quantities of sophisticated ammunitions in the country's second largest city, Kumasi.
In June, customs officials the same city intercepted arms comprising nine AK 47 rifles, a loaded pistol and 281 rounds of AK 47 ammunition from neighbouring Ivory Coast.
In August this year, Accra Police impounded 800 ammunitions en route to Techiman in the Brong Ahafo Region close to Ivory-Coast. That same month saw another interception of 21 boxes of "Red Star" ammunition cartridges in Bimbilla North District in the Northern Region.
A political dialogue on small arms violence revealed more than 1.3 million weapons believed to have been smuggled into the country are not registered.
A security expert with the Kofi Annan International Peacekeeping Training Centre says weapons recently hauled by the Police may have been brought into the country for the 2016 elections.