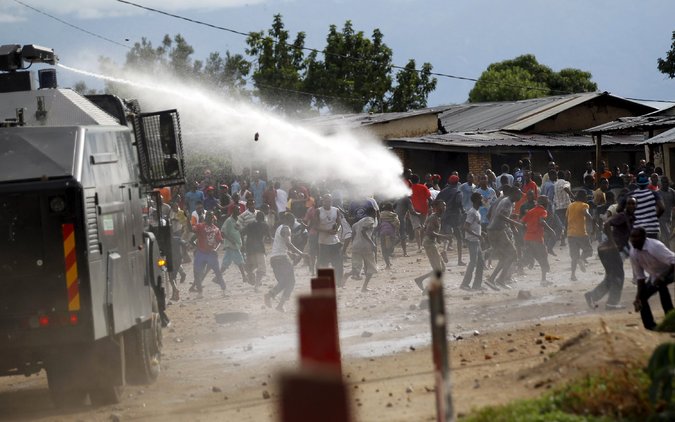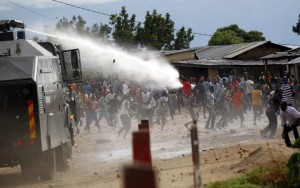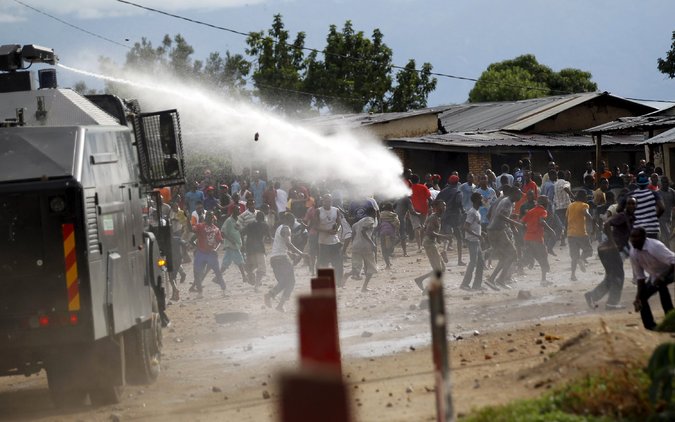 The office of U.N. rights chief Zeid Raad al-Hussein's sounded the alarm Friday that the ethnic dimension of the crisis in Burundi was increasing.
"All the alarm signals, including the increasing ethnic dimension of the crisis, are flashing red."
The office said that it was analyzing satellite images to shed light on allegations about the reported discovery of nine mass graves. The office also cited growing signs that Tutsis were being targeted in the Hutu-majority country neighboring Rwanda.
Violence has worsened in Burundi since President Pierre Nkurunziza sought a third term in office last year , leaving the country on the brink of civil war.
Some 432 people have been killed in violence since April 26 and 200,000 have fled.
There has been a wave of extra-judicial killings that human rights activists blame on the security forces.
In December a senior military officer announced that he had formed a rebel group that aims to oust Nkurunziza.
Western powers and African states fear the crisis that has so far largely followed political allegiances could spiral into a renewed ethnic conflict. Burundi's 12 year civil war, which ended in 2005, pitted an army led by the Tutsi minority against rebel groups of the Hutu majority.