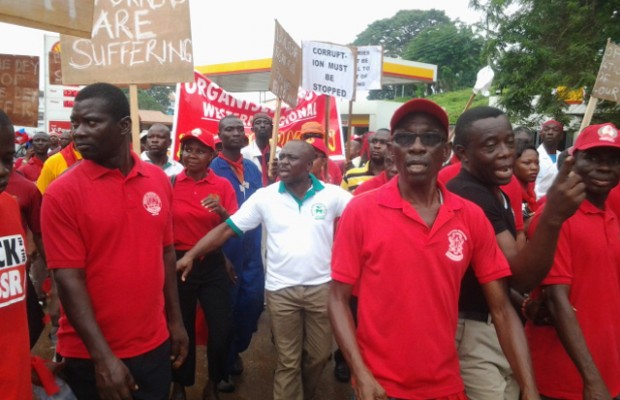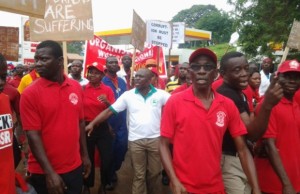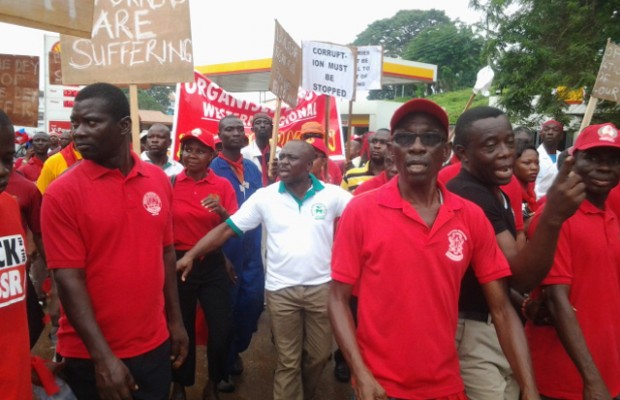 Thousands of public sector workers across Ghana have started a nationwide demonstration on Wednesday to force the Government to reduce utility tariffs, fuel prices and tax rates.
The Government recently introduced a petroleum sector levy which led to a 27 percent hike in the price of petroleum products despite a decline in crude oil prices on the world market.
The agitated workers want the Government, as a matter urgency, to withdraw the recently introduced Petroleum Sector Levy.
Water and electricity tariffs have also seen more than 50% increases this year – a situation the Trades Union Congress (TUC) says could make life unbearable for the ordinary Ghanaian worker.
Organized Labour, made up of the Trades Union Congress and eight other labour groups and associations had been pushing for a 50 percent increase in salary to help cushion the effects of the recent increase in utility tariffs and taxes.
The Government held a series of meetings with trade unions to explain that the increases will help fix the erratic power supply situation bedevilling the country.
Emmanuel Vitus, Accra.