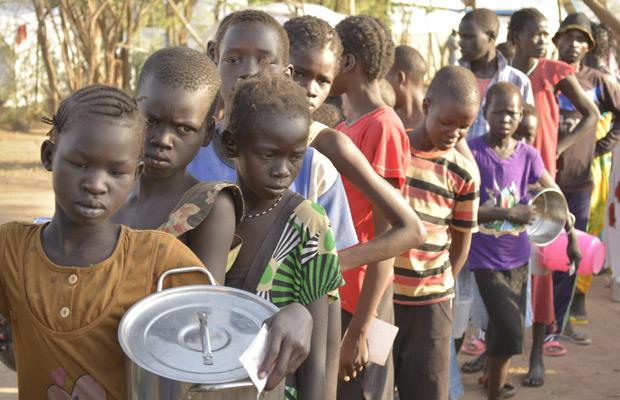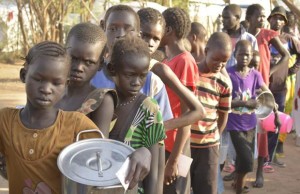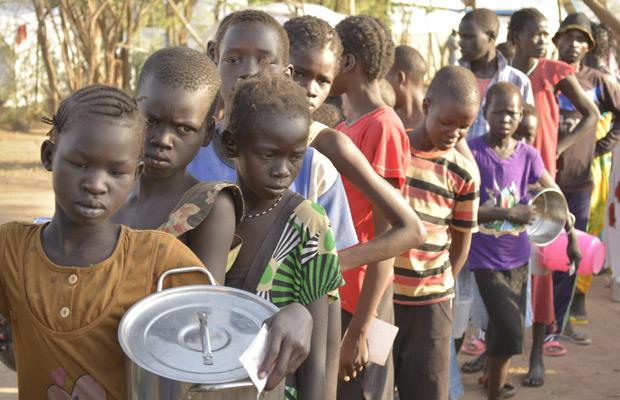 The international humanitarian community is seeking $1.3 billion in humanitarian aid to support an estimated 5.1 million people facing life threatening situations in South Sudan, the United Nations Office for the Coordination of Humanitarian Affairs (UNOCHA) disclosed on Tuesday.
South Sudan's appeal, which takes into account projects from 114 humanitarian organisations, including international and national NGOs and UN agencies, will respond to the life-threatening needs of 5.1 million people across the country.
"This appeal must be fully funded," urged Eugene Owusu, UN humanitarian coordinator for South Sudan.
"It presents the bare minimum required to respond to the most urgent needs, and these needs cannot go unanswered. The challenge we face is unprecedented but we must not give up."
One in every five people in South Sudan have been forced to flee their homes since conflict began in 2013.
Towards the end of last year, as many as 3.9 million people in the country were food insecure, and in some areas worst affected by the violence up to 30,000 people faced a real risk of famine.
"It is the sincere hope of the humanitarian community that 2016 will bring long lasting peace to this young and potentially great nation and replace the desperation and devastation we have seen in 2015 with hope for a brighter future," said Mr. Owusu.