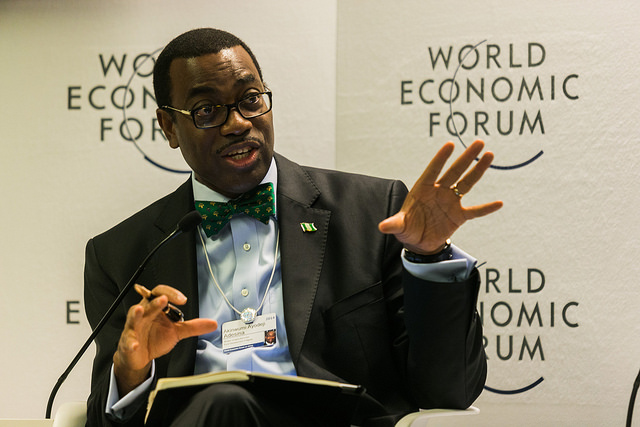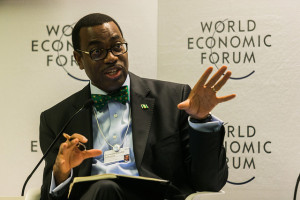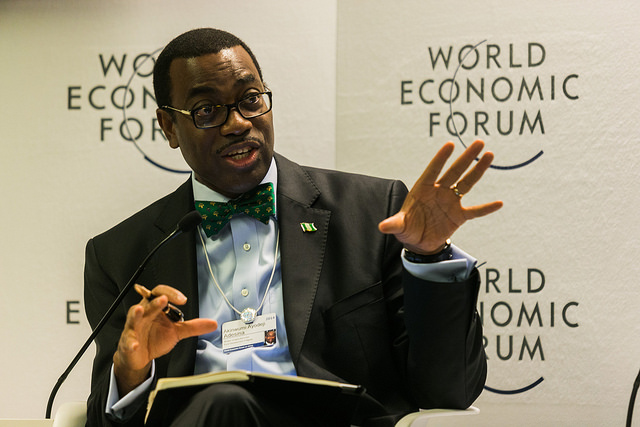 The Head of the African Development Bank (AfDB), Akinwumi Adesina, presented a New Deal on Energy for Africa to the World Economic Forum (WEF) in Davos, Switzerland, on Thursday.
The New Deal on Energy for Africa, a transformative partnership program, aims to bring Africa out of the doldrums and into a 'new light' by 2025, Adesina explained, adding that Africa is tired of being in the dark.
In his address, Adesina said, "the importance of energy in society was clearly underscored in 2015 with the inclusion of energy in the Sustainable Development Goals. Hence, lighting up and powering Africa is a key priority for the Bank."
"The New Deal on Energy for Africa sets the ambitious target of universal access by 2025, which means bringing modern energy to 900 million people in Sub-Saharan Africa, to cover for those who do not currently have access as well as the expected population growth. This implies a step change in the way that the Bank, African countries, development partners and the private sector approach the energy sector on the continent," he said.
"To succeed, we must work together. As the African proverb says: 'If you want to go fast, go alone. If you want to go far, go together'.
Presidents from several African countries including Rwanda, Ethiopia and the Côte d'Ivoire have voluntarily agreed to the new deal and will now have to increase their spending on energy.