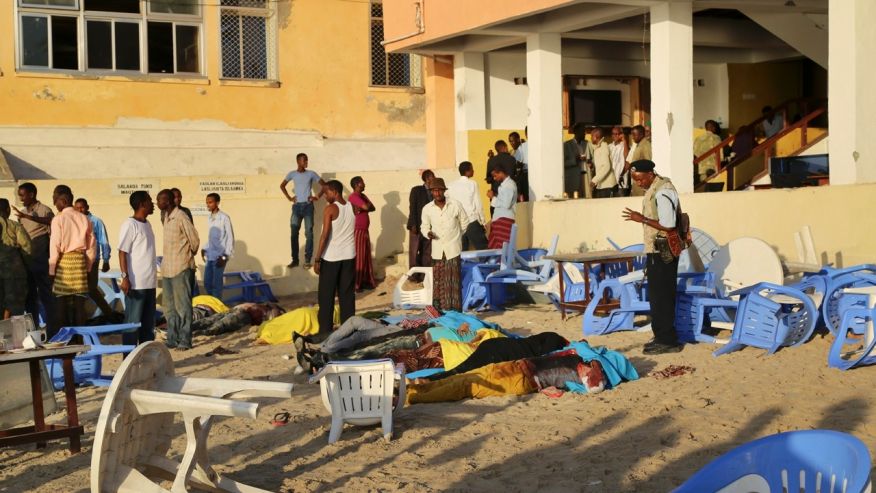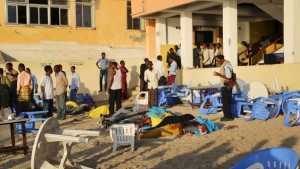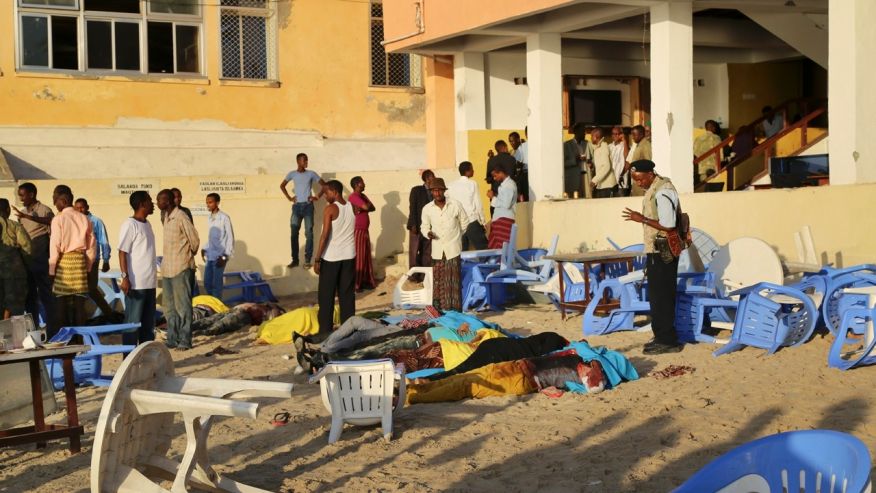 Heavily armed Islamic fighters attacked a beachfront area popular with Somali locals on Thursday night, killing more than 20 people, reports said.
A car rigged with explosives rammed into the Beach View Hotel on Lido Beach in the capital of Mogadishu, Al Jazeera reported.
Islamic extremist group al-Shabab claimed responsibility for the attack, in a broadcast on its online radio late Thursday.
The assailants may have taken some hostages inside the Lido Seafood restaurant, which is popular with Mogadishu's elite and government officials.
Witnesses said that gunmen shouted "Allahu akbar," the Arabic phrase for "God is great," and entered the restaurant from the direction of the beach as clients.
Somalia's Prime Minister urged the public to remain calm and called the attack on a civilian target was a desperate move by a group facing annihilation.
"Let it remain clear that (the attack) will not hamper the commitment of my government and that of our people to resurrect Somalia," Omar Abdirashid Sharmarke said in a statement.
Despite being pushed out of Somalia's major cities and towns, al-Shabab continues to launch deadly guerrilla attacks across the Horn of Africa country.
The group, which has ties with al-Qaeda, has also carried out many deadly attacks inside Kenya.