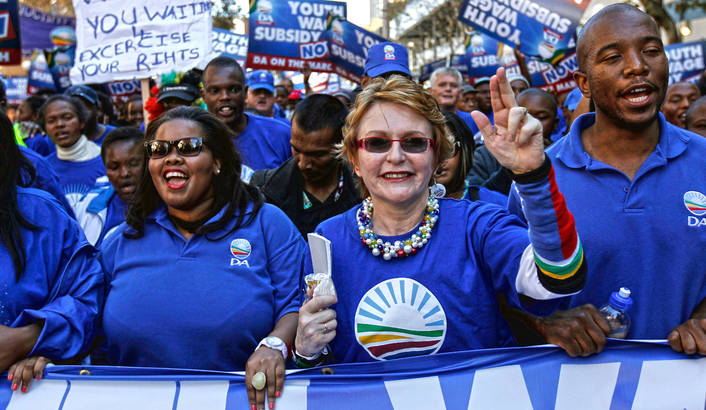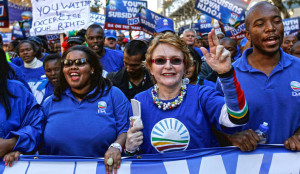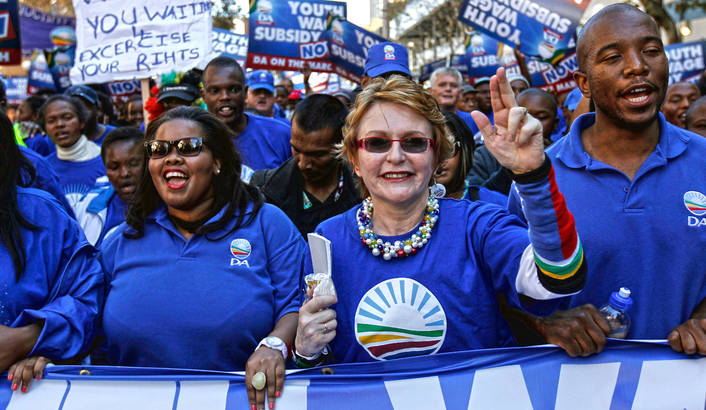 Thousands of supporters of South Africa's Democratic Alliance (DA) took to the streets of Johannesburg Wednesday to protest against the significant rise in unemployment in the country.
According to the Democratic Alliance, 8.4 million South Africans are jobless and now is the time to unite behind job creation.
Mmusi Maimane, DA leader, gave a speech at the end of the march and explained that it's unacceptable that 22 years after democracy, millions of South Africans are still unemployed.
Maimane said that creating jobs must be our next national cause because our entire country's future is at risk. We cannot build a prosperous future for South Africa when millions of people are excluded and have no hope and no sense of belonging. He concluded saying that people are losing hope in the government.
In South Africa, unemployment stands at more than 25 percent, with the number rising to near 40 percent including those who have given up looking for work.
The DA displayed its unemployment statistics on a huge billboard where the Wednesday's rally was held.