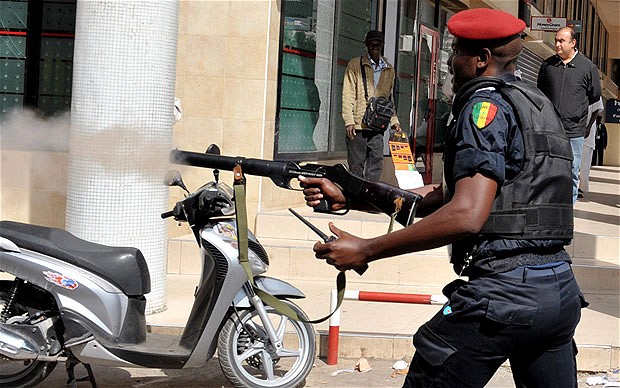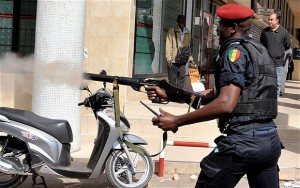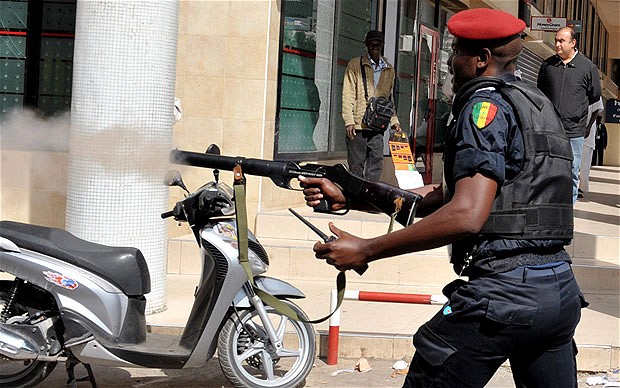 Authorities in Senegal interrogated more than 900 people last weekend as part of increased efforts to prevent attacks by Islamist militants, the country's police revealed on Tuesday.
The detentions, which were not terror-related, took place over the weekend in the capital Dakar and Thies, the BBC reported.
The threats come as al-Qaeda in the Islamic Maghreb has killed at least 50 people since November in the capitals of Mali and Burkina Faso at hotels popular with foreigners, signaling the organization is moving to target civilians in capitals south of its bases in northern Mali.
Senegalese President Macky Sall has warned that extremism has no place in his country, where Muslims and Christians live together peacefully.
Local media reported that security has been visibly increased, in the capital, Dakar.
French officials have reportedly issued warnings to governments in Senegal and Côte d'Ivoire saying that militants were plotting to wage attacks in West African cities.
Diplomats have denied rumors of a specific threat weighing on the Senegalese and Ivorian capitals, Dakar and Abidjan, which are both major West African hubs for Westerners working in the aid, diplomacy, and financial sectors.
The US embassy in Abidjan which said that it wants "to avoid an unnecessary psychosis among both Americans and Ivorians," has however urged citizens to remain prudent.