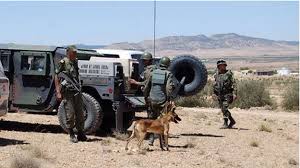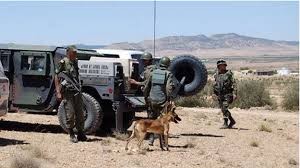 Tunisian Interior Ministry Tuesday announced it killed three terrorists and arrested a fourth one in military raids conducted since Monday in Matmata, governorate of Gabes.
A statement from the ministry indicated three terrorists were killed on Monday on the first day of the operation while a fourth was arrested on Tuesday after forces succeeded in nabbing him in a cave. The statement also pointed out on that on the basis of the first investigation elements, the arrested terrorist was a foreign national.
"Two alleged Jihadists were killed on Monday in a clash during which a member of the National Guard was wounded," the statement said, adding that the special National Unit killed a third terrorist Tuesday in the cave where he had retreated.
"A fourth Jihadist; a foreign national on the basis of the first elements of investigation, was wounded and arrested," the ministry said later in the day.
Tunisia has become home to numerous terrorist cells putting the country security and stability at risk.
The country was rocked in 2015 by three terrorist attacks, all of them claimed by the Islamic State. In March last year, two alleged IS trained fighters gunned down 21 people mostly foreign tourists at Bardo Museum in Tunis. In June, another 23-year old Tunisian, also said trained in Libya, mowed down 38 people including 30 British tourists at a Sousse resort hotel.
A November suicide attack against the Presidential special unit bus killed 12 passengers. IS group claimed responsibility of the attack.
According to a UN Working Group, Tunisia has become the largest provider of foreign fighters to hotbed conflict zones. More than 5,000 Tunisians have joined terrorist organizations, according to the group.