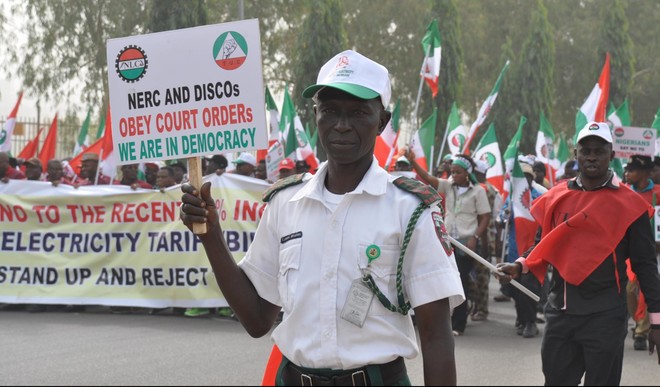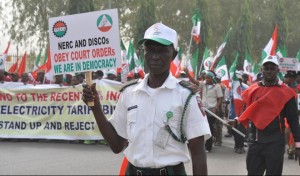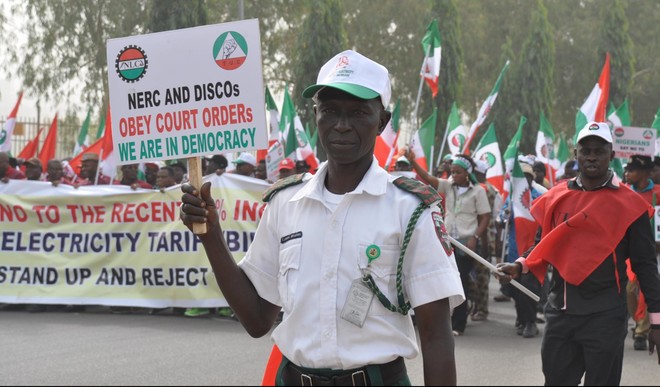 The Nigeria Labor Congress, Trade Union Congress, and civil society allies have started a nationwide protest on Monday over the recent increase of electricity tariffs in the African nation.
According to the Nigeria Labor Congress (NLC) a 45 per cent tariff hike was implemented without due consultation with stakeholders in the sector.
The NLC President, Ayuba Wabba, who described the hike as outrageous and unacceptable, said it was the fifth in a row since 2012.
"Our members have been sufficiently mobilized and are ready to go. If you are an electricity consumer and you are not happy with the bills electricity companies serve you every month, you are invited to join this protest rally," Wabba said.
The labor groups said the protest rally became necessary after all efforts to make NERC shelve the idea of increase failed.
He warned that if electricity companies fail to meet Labor's demands, it would shut down the power infrastructure in the country, including feeder gas manufacturing companies.
The workers are expected to protest at NERC offices and in the case of Abuja, the protest will extend to the National Assembly.
The Federal Government, meanwhile, has called a meeting between Labor and electricity distribution companies with a view to finding a solution.