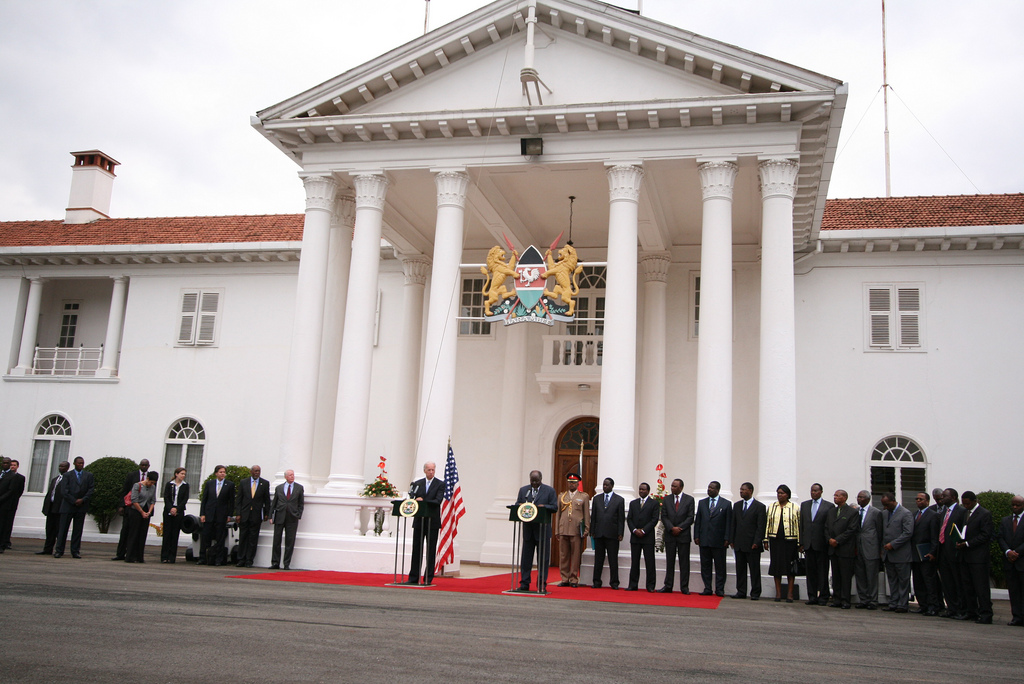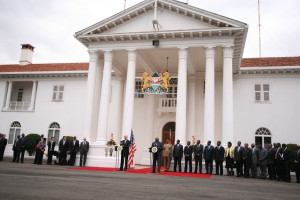 Al Shabaab, al Qaeda's affiliate in Somalia that is most known for carrying out deadly attacks there and in Kenya, released a new video threating to storm the State House of Kenya.
The leader of the terror group in Kenya, who is also a former engineering student at JKUAT University, Ahmed Iman, reportedly said they will erase all the colors of the national flag at State House except the red one as a symbol of the coming onslaught.
The propaganda video shows a clip of terrorists celebrating the recent murder of over 100 Kenyan soldiers in Somalia, The Star reported.
Iman, said to be the leader of Shabaab's al-Hijra wing, said the fighters are in Kenya and will attack Kenyans from "every lane and corner."
"Kenyans immersed themselves into a war they did not fully know the meaning of."
"Know for sure that disaster has struck El Adde. The Kenyans were warned again and again and again. Right now as I speak to you, the only thing that I bought was my turban. My gun, my pouch and my uniform are all war booty from Kenyan troops," Iman said amid chants of "Allahu Akbar".
According to local media, the video was released by the group's media agency Al Kataib.