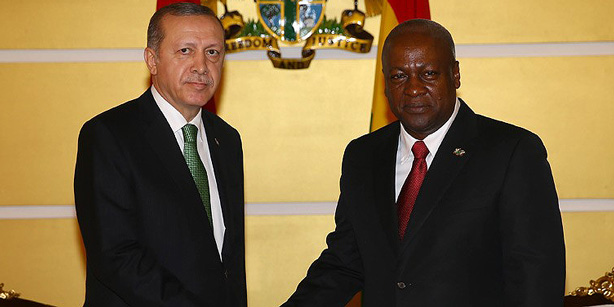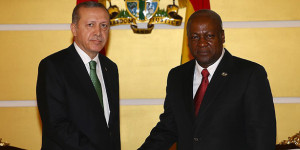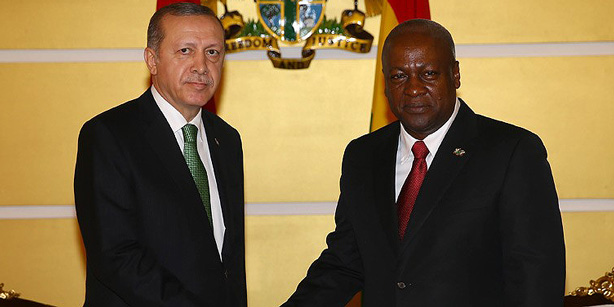 Ghanaian president John Dramani Mahama on Tuesday indicated that Ghana stands in solidarity with Turkey in the fight against terrorism.
"We stand in solidarity with Turkey on the issue of terrorism and the situation in Syria," Mahama told Turkish President Erdogan who was in Ghana for a two day official visit.
After bilateral talks with Turkey's Recep Tayyip Erdogan, President Mahama recognized Turkey's "very crucial role" in efforts to ensure peace in Syria.
Erdogan also has assured that his country will support Ghana fight the creeping wave of terrorism engulfing the sub-region and the continent.
Addressing Ghana's Parliament, Erdogan said the terror attacks which claimed lives in Burkina Faso and Mali require time tested approaches.
"Primarily, in our fight against terrorism, we have to take our mutual stance forward especially with the countries in Western Africa. We can contribute tremendously to the establishment of global peace and stability. Turkey has a vast array of experience in combating terrorism that's why we understand the countries suffering from terrorism best."
President Tayyip Erdogan also expressed displeasure over the existing structure of the United Nations and questions why the 5 permanent member Security Council is placed at the helm of affairs of the global body.