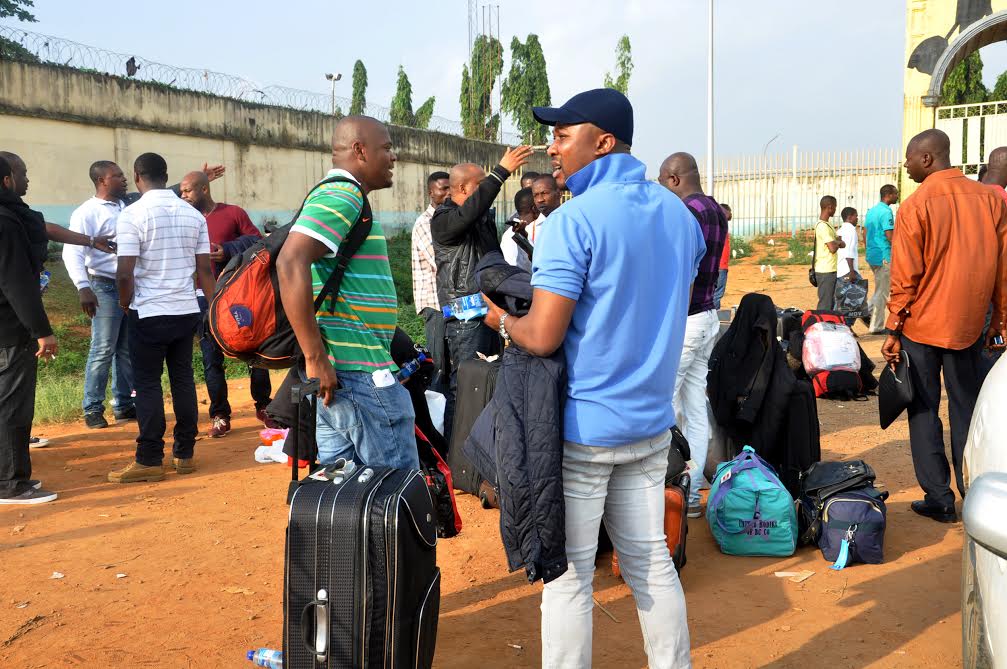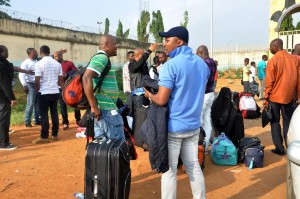 Libya on Friday deported 172 Nigerians, comprising 166 males and 6 females, for violating immigration laws of the country.
According to local sources, the deportees were received upon arrival by various government agencies including the Nigeria Immigration Service (NIS), the Police, and The National Agency for the Prohibition of Traffic in Persons (NAPTIP,) which screened the deportees to confirm their nationalities.
Before embarking, they were given back personal belongings including mobile phones that were confiscated when they were detained and also clothes, shoes, underwear, and hygiene kits.
"Almost all the migrants were detained as they were trying to cross to Europe," International Organization for Migration (IOM) said in a statement.
"One hundred and forty-two had spent months in immigration detention centers," IOM said.
Despite ending their journey of hope inside detention centers, these migrants consider themselves lucky to have escaped death in a perilous Mediterranean crossing.
The charter was funded by the European Union and the Italian Interior Ministry, under the project called Prevention and Management of Irregular Migration Flows from the Sahara Desert to the Mediterranean Sea (SAHMED), said IOM.
At the end of February, IOM organized a similar flight for 117 migrants from Burkina Faso who chose to return home, the organization said.