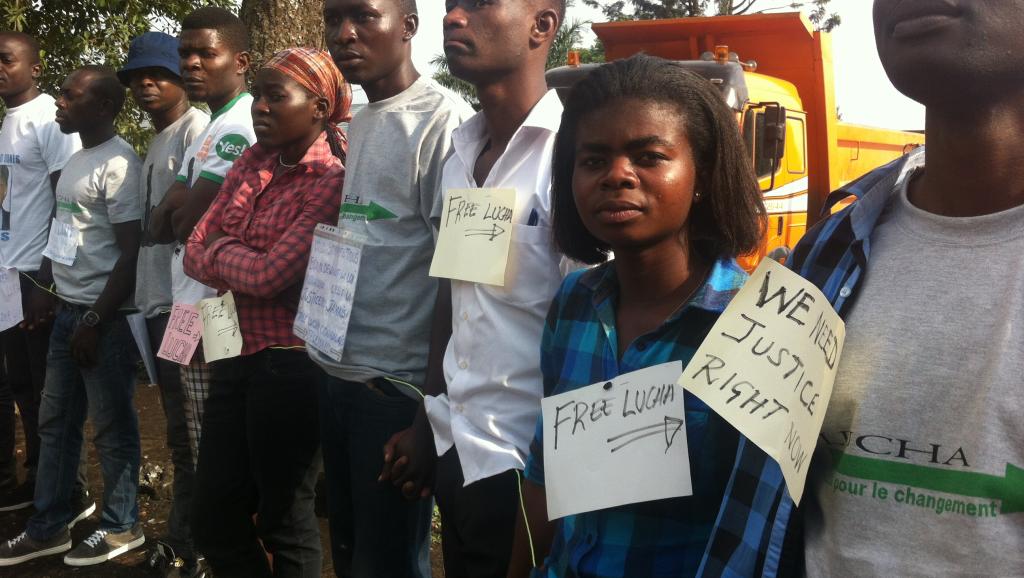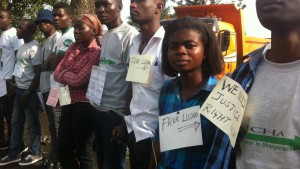 Democratic Republic of Congo's police has arrested 18 protesters on Tuesday during a demonstration calling for the release of jailed pro-democracy activists arrested a year ago.
UN human rights office in Congo said the activists were detained in the eastern city of Goma just after they began marching to demand the release of fellow members of the Struggle for Change (Lucha) group, Fred Bauma and Yves Makwambala, who have been held in prison for a year awaiting trial.
The director of the United Nations human rights office in Congo, Jose Maria Aranaz, said the detainees had been allowed to speak to a lawyer but that UN officials were denied access.
The arrest of the two activists was part of a growing government crackdown on those speaking out against efforts to extend President Joseph Kabila's stay in power beyond the end of his constitutionally mandated two-term limit, which ends on December 19.
Six other Lucha members were sentenced on appeal this month to six months in prison for incitement to revolt for preparing banners that called on President Kabila to step down at the end of 2016.
Congo, Africa's biggest copper producer and the world's largest source of cobalt, is preparing to hold presidential elections in November.