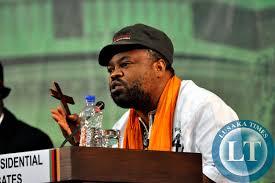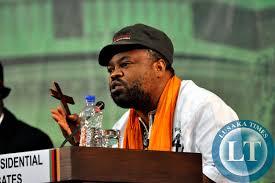 Police in Zambia on Monday arrested opposition leader Erick Chanda following a May 9, 2015 newspaper report in which he accused Lungu of having spent taxpayers' money at a holiday resort.
According to police spokeswoman Charity Munganga-Chanda, the leader of the Fourth Revolution Party, Erick Chanda, was charged with defamation.
If convicted, Erick Chanda faces at least five years in jail.
The southern African nation will hold presidential, parliamentary and local government elections on Aug. 11; and the arrest of Chanda comes as a further sign of rising political tension ahead of the polls.
Weeks ago several opposition figures were arrested on charges of training a militia to commit disruptive violence during the coming elections.
United Party for National Development President Hakainde Hichilema, who lost narrowly to Lungu in the last election, said the arrests were an improper move to intimidate the opposition.
Zambia's copper-dependent economy has been badly hit by the global commodity price slump, with inflation soaring to more than 20 percent.
Opposition parties have criticized Lungu's administration as incapable of resolving the economic challenges the country faces. They also said promises of job creation for the youth that Lungu made have yet to be met.
The critics cited what they called the high rate of unemployment among young people as proof the government hasn't delivered. Opponents of Lungu also accused him of inciting ethnic tensions and violence.