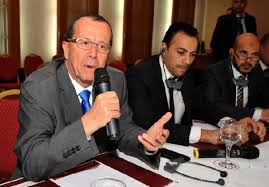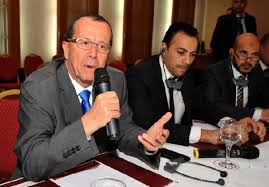 The Presidency Council formed under the Libya Political Agreement accused the Tripoli-based government of terrorism and obstruction for not cooperating with the UN-backed Government of National Accord (GNA) often called the unity government currently based in Tunisia.
The Tripoli-based government on several occasions during the weekend closed the Mitiga airport and the capital's airspace for safety and security reasons while Libyan Airlines suspended all its flights due to air traffic monitoring.
African Airlines posted on Facebook that the aviation authority closed the airspace to incoming and outgoing civil air traffic. A security source claimed that the instructions of the aviation authority were geared towards blocking a flight expected to bring in the prime minister-designate of the unity government, Fayez Seraj.
The presidency council stressed, in a statement, that the Tripoli government is "terrorizing the safe population in Tripoli and obstructing the unity government by closing the airspace." The move is not expected to discourage the unity government, the statement said adding that "security arrangements have been completed and the council has begun to move to Tripoli to start its mission" but did not state how many of its members have already made the trip.
Although Libya's two rival governments based in Tripoli and Tobruk challenge the unity government's formation and authority, Western countries have shown their support to the latter as they believe that it would effectively help end the crisis in the country and tackle Islamic State militants.