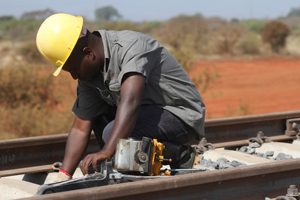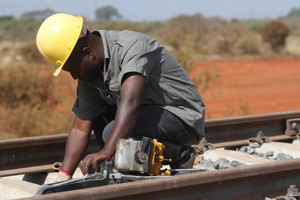 The Kenyan government on Wednesday signed agreement with China Communications Construction Company (CCCC) that will carry out a cross-country rail project to link the East African nation's port city of Mombasa to Uganda, Burundi and South Sudan.
According to the Kenya Railways Corporation (KRC) the Chinese firm will develop Naivasha-Kisumu/Malaba SGR project, Kisumu Port and the Inland Container Depot at a total cost of 5.3 billion U.S. dollars.
Under the agreement, the two firms, CCCC and KRC, will also, "facilitate transfer of technology; creation of skills and capacity for construction, maintenance and operation of the railway upon completion."
The 900km-long railway will ease congestion in main highways and facilitate cross border trade. Construction work will start later this year.
Wilson Nyakera, principal secretary in Kenya's transport ministry said the government expected to conclude a financing agreement for the Naivasha-Malaba leg in the next six months.