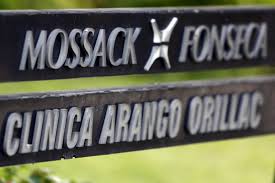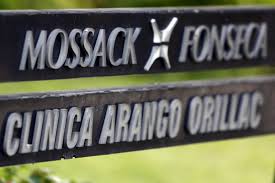 The deals conducted by two offshore companies created by the private secretary of Morocco's King Mohammed VI were totally transparent and in compliance with the law and tax regulations, said Hicham Naciri, defense attorney of the King's private secretariat.
The name of the two companies, SMCD Limited and real estate Orion firm, registered respectively in the British Virgin Islands and in Luxembourg, were cited in the more than 11million documents leaked from the Panama-based law firm Mossack Fonseca to the German daily Süddeutsche Zeitung, and published on April 3 by worldwide media outlets, including French daily Le Monde.
In response to the story published by Le Monde paper which mentioned the name of the King's private secretary Mounir Majidi, attorney Naciri said, in an exclusive interview with the e-journal Media24, that "it is unfair to put fraudsters and transparent people in the same basket" and that "discretion in business does not necessarily mean illegal practices, wrongdoings or a desire to seek tax heavens."
The attorney detailed the context wherein the assets mentioned in the Panama papers were acquired. He said in this vein that the 1930s schooner "El Boughaz" is registered in the records of the Moroccan administration and can be seen moored every summer in the Moroccan Mediterranean city of M'diq. The yacht was never concealed and everybody knows that it belongs to King Mohammed VI.
As for the Paris mansion, it was acquired "in total transparency and legality," "was registered in the Land Registry of Paris under the name of its owner," and "French tax authorities were consulted on the taxation applicable to this transaction," Naciri said, adding that Orion and its assets were sold some 5 or 6 years ago and that all these data can be consulted in public records.
Top legal and tax firms supervised all Moroccan operations to ensure their full compliance with tax regulations and relevant laws, he said, insisting that the King's private secretariat never compromises when it comes to the respect for the law and tax regulations.
He underlined further that the royal family businesses are crystal-clear, transparent and well-organized. "Many of these businesses are listed on the Casablanca Stock Exchange, regularly undergo tax review and go through the same process as other Moroccan companies. They do not benefit from any special treatment," said the Moroccan attorney.
He went on to say that the interest to create a company offshore can be justified by many reasons, including the geographical location of a property, a tax optimization concern or a discretion concern.
You have organized and structured operators, major groups and honest individuals that create offshore companies and use offshore platforms for their business, transparently and legally, he said, arguing that those who seek to establish a link between business privacy and concealment or fraud deliberately want to create confusion in minds.
"All that is offshore is not illegal," he insisted, adding that offshore centers exist everywhere, including in Morocco and are used by most respectable operators.