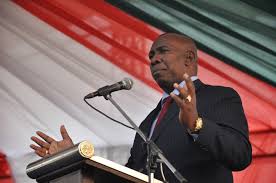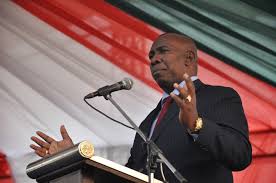 Madagascar's new Prime Minister Olivier Solonandrasana Mahafaly on Wednesday promised to eliminate corruption pledging that the anti-corruption drive will help rescue the Indian Ocean island nation.
Olivier Solonandrasana has replaced Jean Ravelonarivo who had resigned along his cabinet last Friday, as reported by the president's office.
During a handover ceremony at the prime minister's office in Antananarivo, on Wednesday, the new head of the government said he has always been a promoter of integrity and transparency and his "profound wish is to ensure that this fight against corruption should become a reality in Madagascar."
"Our priorities will be the fight against poverty," he said.
He said he would also concentrate his efforts on "the fight against the looting of our natural resources."
The Indian Ocean island nation has endured several years of turmoil after Marc Ravalomanana was ousted as president in a 2009 coup that led to the withdrawal of foreign investment and donor money.
Donors resumed lending to Madagascar after successful elections in 2013 ended a political crisis.
Mahafaly, 52, is the third premier President Rajaonarimampianina has appointed since taking over leadership in 2014.
Mahafaly is known as one of the most active members of the ruling HVM party.