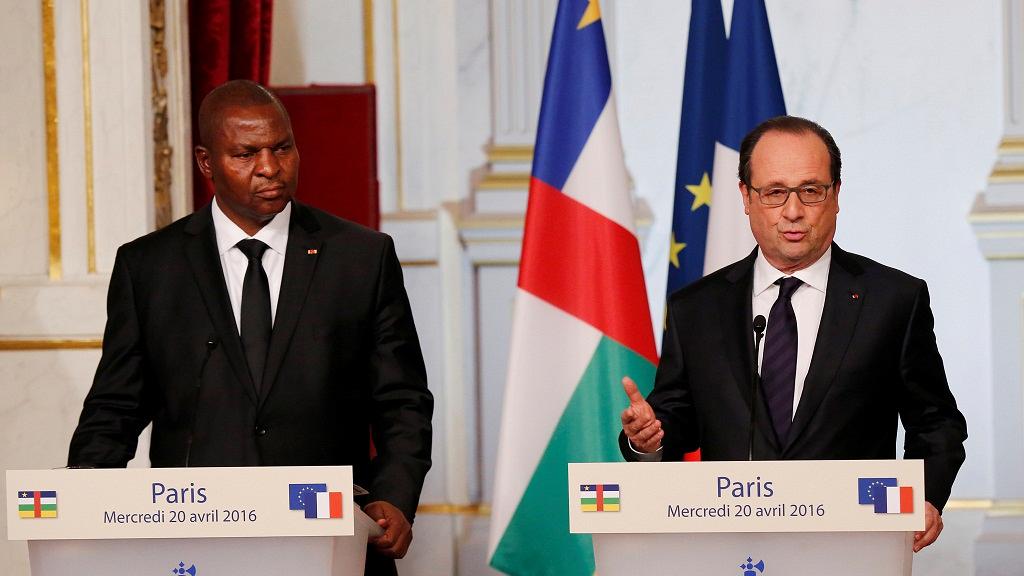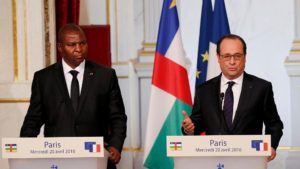 French president Francois Hollande on Thursday said that French military mission in the Central African Republic, will stay in the country to help train the war-torn nation's army.
Francois Hollande has started withdrawing French soldiers from the Central African Republic, less than a week after Faustin-Archange Touadera was sworn in as president.
However, the new move comes after the new elected president who was on his first official visit in France this week, expressed concern about the announced withdrawal, citing security questions.
President Hollande maintained that much is needed to be done in terms of security and disarmament while acknowledging the progress made in the country citing the successful election.
"This is why the Sangaris have more reason to stay in the Central African Republic," Hollande said during a press briefing with President Touadera.
The French military operation, code-named Sangaris, intervened in 2013 to stop widespread sectarian violence that had erupted in the wake of the ouster of President Francois Bozize.
Touadera, a former prime minister who won a Feb. 14 presidential vote, will have to restore state authority in regions that are still under control of armed groups. The United Nations has about 10,000 troops in the country.