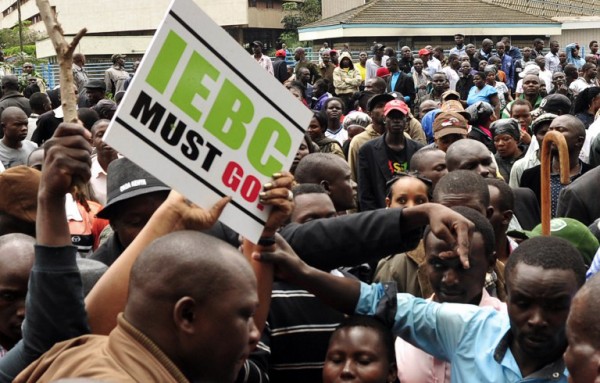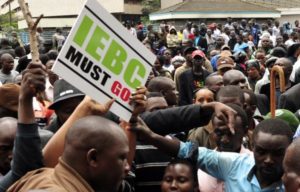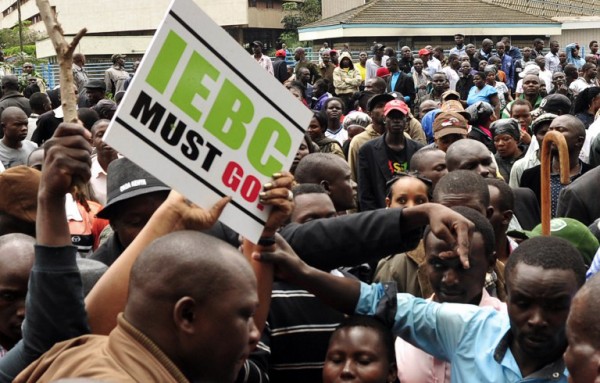 Kenya's election commission on Thursday rejected opposition calls to resign, saying it was reforming the way it handles technology to avoid repeating the failures of the 2013 vote.
The country's opposition has called for the electoral commission to disband before next year's presidential vote.
On April 25, some 500 of their supporters marched on the commission's offices in Nairobi. They say they have no confidence in the commission after it dismissed complaints of voting irregularities following the 2013 election.
On Thursday, the commission, formally known as the Independent Electoral and Boundaries Commission (IEBC,) rejected the accusations saying it is taking other steps to ensure next year's polls unfold smoothly.
"We are committed to fulfil our constitutional mandate and give this country a flawless, free and credible election in 2017," the IEBC said in a statement released at a news conference. "The Commissioners are not resigning."
In March 2013, the opposition rejected the outcome of the presidential election and petitioned the Supreme Court to overturn the results, but the court upheld them.
The presidential and parliamentary elections are more than a year away, but politicians are already lining up for what could be a bruising battle in a nation in which violence erupted after the 2007 vote and the result of the 2013 poll was disputed.
The Roman Catholic and Protestant clerics, the Law Society of Kenya and the Kenya National Commission on Human Rights had in the past three weeks separately issued hard hitting statements, saying IEBC had to be reconstituted.