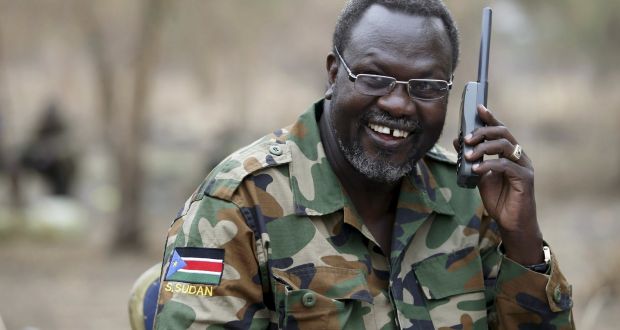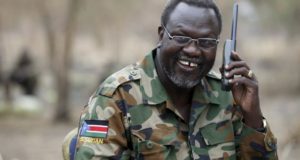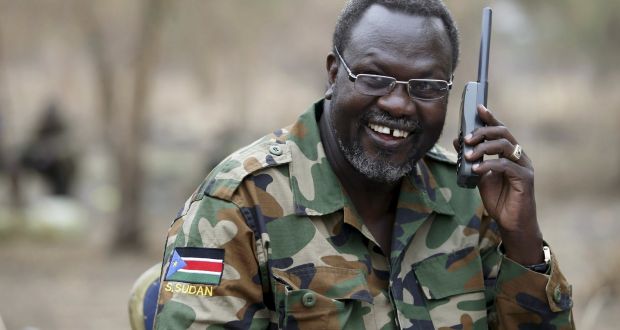 South Sudan's first Vice President, Riek Machar on Tuesday renewed the government's commitment to combat sexual violence by its armed forces.
He made the statement during a meeting with the UN Special Envoy on Sexual Violence in Conflict, Zainab Bangura, who was visiting the country.
Bangura is on a four-day visit to the country to validate and launch the implementation plan of the joint communiqué that she co-signed with President Salva Kiir in October 2014.
"Now we are settling in and very soon, we will start this project and increase awareness among the army and the police and other security organs," Machar said.
"We hope we will develop a manual, a training manual for the forces and for the other security sector so that we really combat sexual violence in the armed forces and also in the other security sectors," he said.
Conflict broke in December 2013 between forces loyal to President Kiir and rebel soldiers aligned with now first vice president Riek Machar.
Since then, conflict-related sexual and gender-based violence has been widespread.
Over a five-month period last year, more than 1,300 rapes were reported in South Sudan's Unity State – just one of the country's 10, UN reported.
According to Amnesty International, cases of sexual slavery and incidents of gang rape of girls have been reported.
In a 12-month period ending November 2015, there were an estimated 10,553 deaths in Unity State – 7,165 of which were due to violence. Some 829 were caused by drowning.