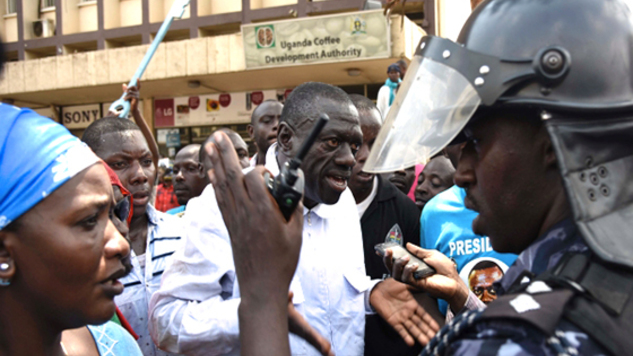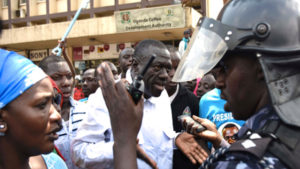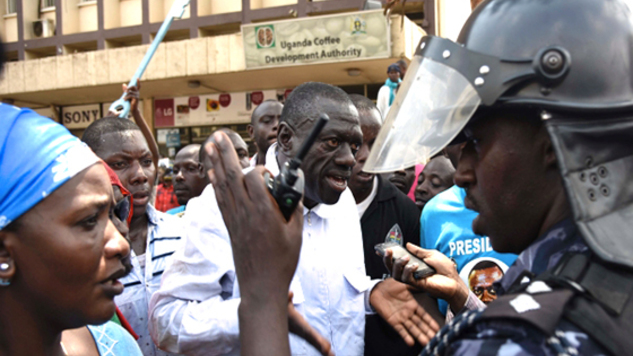 Ugandan opposition leader Kizza Besigye who was charged with treason late on Friday for unlawfully declaring himself the winner of the Feb. 18 poll, was on Monday transferred to a prison in capital Kampala according to his lawyer.
Besigye, who has been under house arrest since the presidential election, was arrested in Kampala on Wednesday after he held a mock sworn-in ceremony.
The "swearing-in" was filmed and racked up tens of thousands of views on YouTube.
According to Besigye's lawyer, Moses Byamugisha, the opposition leader had been transferred to Luzira prison in Kampala, Uganda's only maximum-security prison located on the shores of Lake Victoria.
The lawyer said an application for bail will be made at the high court by Thursday.
Besigye has rejected the poll's results, alleging widespread vote rigging, a biased electoral commission, intimidation by security services and other irregularities which he said made the election a sham.
The long-standing opponent of Museveni has been frequently jailed, put under house arrest, accused of both treason and rape, tear-gassed, beaten and hospitalized over the years.
Treason is a capital offence in Uganda but the death penalty has not been carried out for years. Besigye was previously charged with treason in 2005 but that case was later dropped.
Museveni, in power for three decades, was declared winner of the February poll with 61 percent of the vote. Besigye got about 35 percent.
Museveni was sworn-in for a fifth term last Thursday.