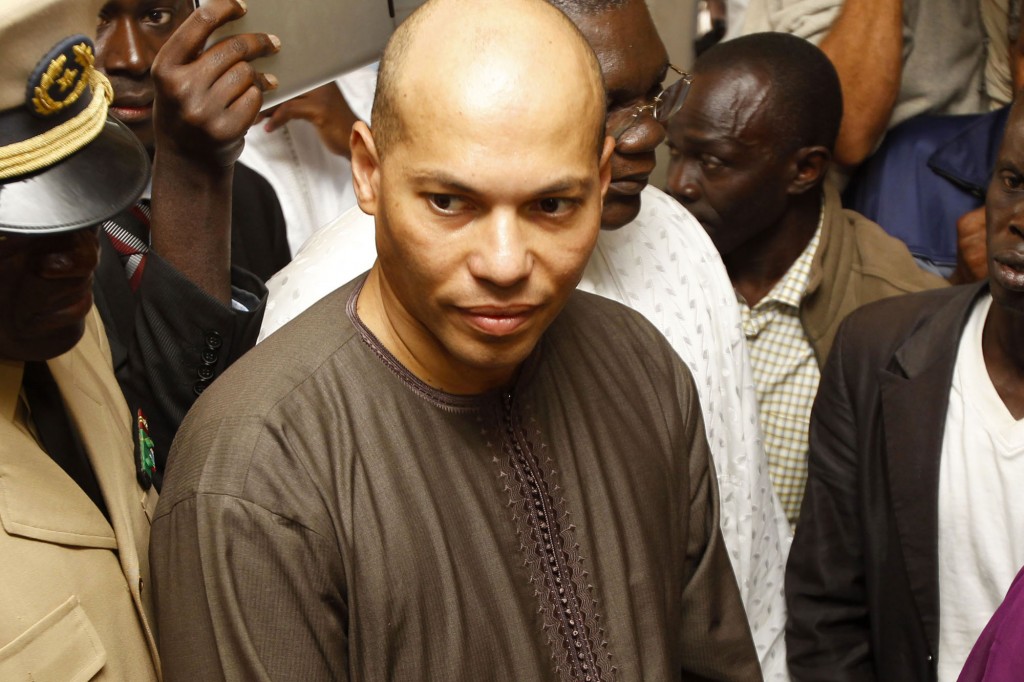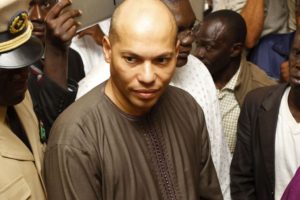 The son of Senegal's ex-President Abdoulaye Wade has been freed from prison after receiving a presidential pardon, the government said on Thursday.
Karim Wade has been in prison for over three years of his six year imprisonment sentence following a series of judicial investigations against the former President's relatives accused of getting rich illegally.
The anti-corruption campaign was launched by President Macky Sall after he came to power on 2012. Wade was arrested and convicted with seven of his relatives and friends for illegal enrichment.
Wade's release has been met with mixed reactions by the Senegalese political class. But huge crowds welcomed him home after his release late Thursday according to local media.
A United Nations panel also criticized the government last year, saying that Wade had been detained arbitrarily. The panel had called for the payment of compensation to the former head of four ministries.
The Presidential pardon covers the convicts' sentence, but the financial sanctions and the procedure for recovery of misappropriated funds remain in force.
Karim left Senegal immediately after his release for Qatar, his lawyer said.
Karim Wade, aged 50, held several ministerial posts simultaneously during his father's 12-year regime that ended in 2012.
He is presently the standard bearer of his father's Parti Democratique Sénégalais, Senegal's first opposition political party founded in 1974.