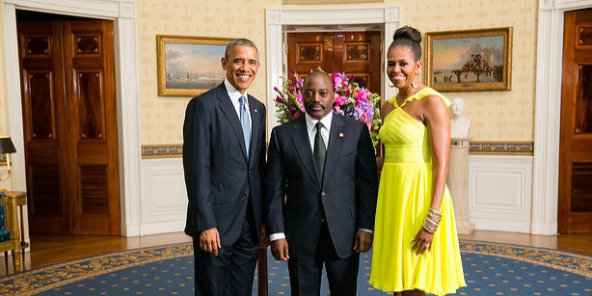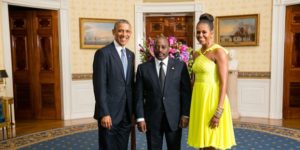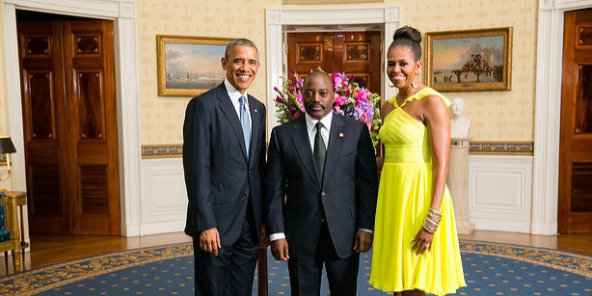 U.S. President Barack Obama urged DRC President Joseph Kabila to favor the first peaceful and smooth democratic transition in the largest African country, Jeune Afrique reports.
"We stand with the people of DR Congo and we support the first imminent smooth and democratic transition," Obama wrote in a message he addressed Tuesday to Kabila on the occasion of Independence Day of the central African country.
"We are much looking forward to future relations with a democratic and prosperous Democratic Republic of Congo," Obama further wrote.
Tension has risen between the U.S. and the Democratic Republic of Congo over the suspension of the democratic process and the attempt by the ruling party to change the constitution to allow President Joseph Kabila to stand again for new mandate even though the constitution bars him from a new term.
Kabila took over power following the death of his father in 2001. He was elected President in 2006 and re-elected in 2011 for another five-year mandate winding up December 19 this year.
The U.S. is closely following the political developments in the country and fears that President Kabila and his party will amend the constitution to allow him to remain in power.
Fears grew further in May after the country's high court ruled that the President could stay in power in the event Presidential elections scheduled for November fail to take place.
Also in May U.S. senate members called on President Obama to impose sanctions on Congolese officials "for violence and rights violations amid rising political tensions."
The opposition has called on international community to press Kabila and his circle to abide by the constitutional timeline so that elections could take place with Kabila stepping aside.
The Continental body, the African Union, has appointed former Togolese Prime Minister Edem Kodjo to mediate the crisis but dialogue has reached a stalemate.