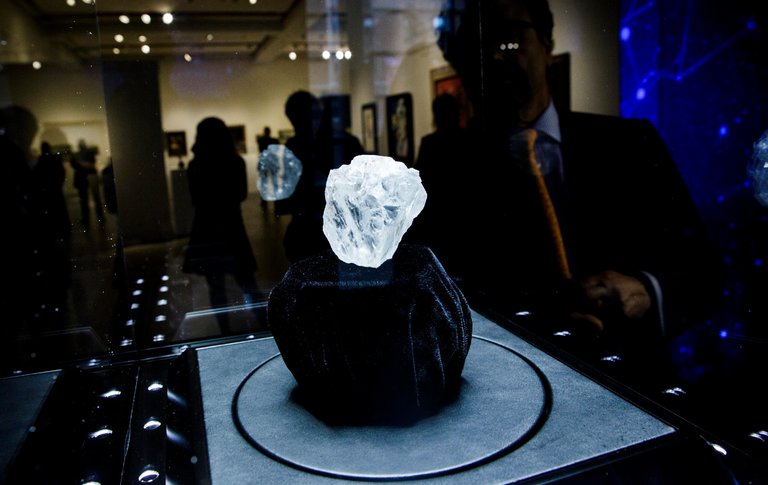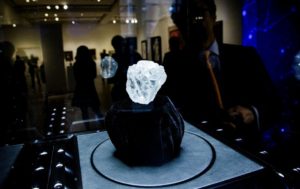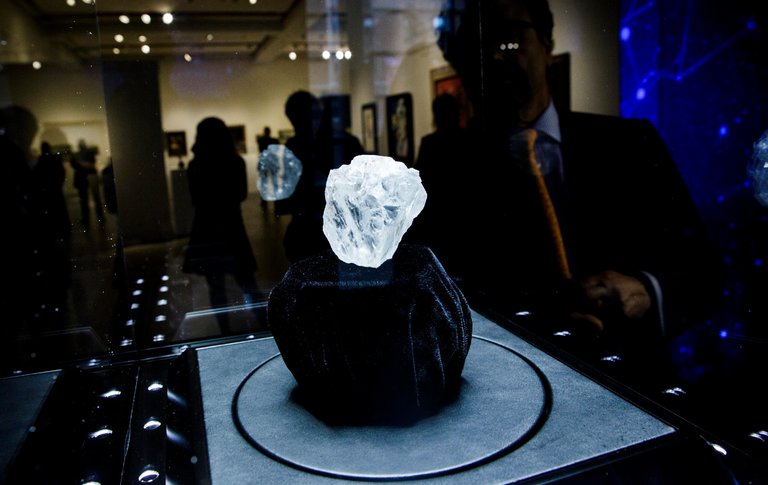 The world's largest uncut diamond discovered in Botswana in November last year, failed to sell at the Sotheby's auction in London on Wednesday.
The "Lesedi la Rona", meaning "Our Light" in Botswana's Tswana language, was expected to auction at an estimated price of $70 million, which would have made it the most expensive ever sold at auction. However the diamond failed to sell on Wednesday
The sale comes at a time the British pound has lost more than 10 percent of its value due to the Brexit vote.
The Lesedi La Rona is about the size of a tennis ball. When it was unearthed in November from Lucara Diamond's Karowe mine in Botswana, it became the largest diamond discovered in more than 100 years and the second-largest ever.
The 1,109 carat rough diamond is believed to be more than 2.5 billion years old.
According to a study by the Gemological Institute of America, the rough diamond's color and transparency "exemplify" type IIA diamonds.
Stocks at the Canadian mining firm Lucara, which discovered the diamond, have since fallen more than 14 percent on the Toronto Stock Exchange, after it failed to sell.
Lesedi La Rona is owned by Canadian mining firm Lucara. Just last month it sold another massive diamond, a 813-carat known as "The Constellation," found in the same mine.