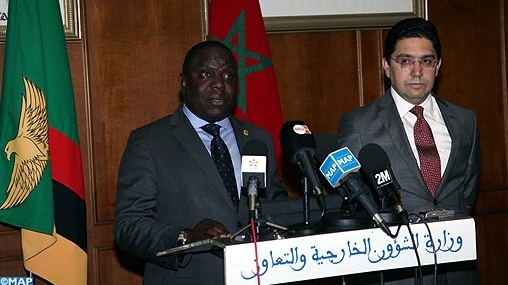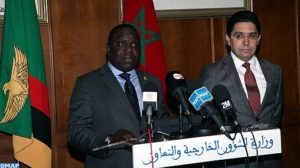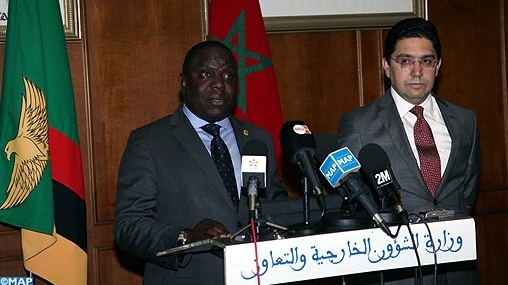 Zambia withdrew its recognition of the Polisario and broke up with its self-proclaimed Sahrawi Republic, SADR.
The decision was announced on Saturday by Zambia's Foreign Minister Harry Kalaba, following talks with Moroccan officials in Rabat.
He said his country will withdraw recognition of the Algeria-backed separatist group and severe all diplomatic ties with its SADR.
With this disavowal, Zambia joins the camp of African countries that have withdrawn their recognition of the so-called Sahrawi Republic, self-proclaimed by the Polisario and its Algerian mentors.
Actually SADR is recognized neither by the United Nations nor by any world power. In Africa, only some 20 countries out of 54 recognize the Polisario's Republic.
This new setback is all the more embarrassing for Algerian rulers, who used to snatch recognition of the Polisario and support to their separatist thesis through the oil windfall, as it comes on the eve of the summit meeting of the African Union, scheduled in the Rwandan capital, Kigali, July 16 through 18, and during which Zambia will take over the rotating chairmanship of the African body.
The Zambian decision also spoils the appointment by Algeria of a new Polisario leader, in replacement of Mohamed Abdelaziz, who died late last May.
In defiance of the wish of the majority of Sahrawis in the Polisario-run Tindouf camps and in violation of the principle of people's freedom to choose their rulers, Algeria picked up and imposed at the Polisario extraordinary congress, held july 8-9, a docile and submissive man, Brahim Ghali, as a successor to Abdelaziz.
The choice of Brahim Ghali, the Polisario's pseudo ambassador to Algiers who is known for his "hawkish" attitude in the Sahara conflict, reveals that Algeria seeks to radicalize further its position against Morocco.
Some analysts argue Algeria actually seeks to divert its own public opinion from the fierce infighting taking place between rival clans over the succession of ailing President Abdelaziz Bouteflika.
Whatever the reasons behind Algeria's choice of Brahim Ghali and whatever its schemes in the Sahara issue, Zambia's decision has certainly irked Algerian rulers and their puppets as it expands the circle of African countries having revoked recognition of the SADR.
The significance of Lusaka's decision also lies in the fact that it constitutes a breakthrough for Morocco in English speaking southern Africa, an area which, until now, was the private turf of Algeria and South Africa.
With Lusaka's decision, it seems that Algeria's dominance on the south-African area is eroding away, while Morocco is gaining a foothold there.