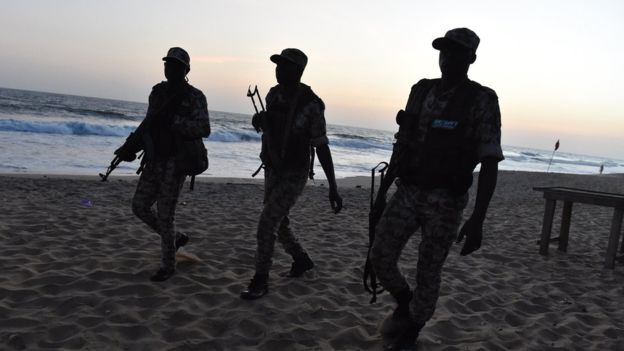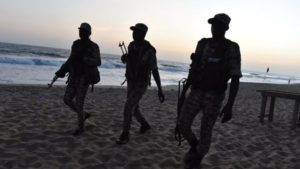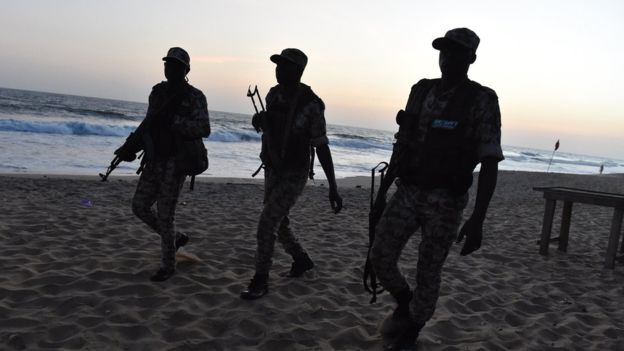 Ivorian authorities Thursday announced the arrest of two soldiers accused of failing to denounce suspects in the Grand Bassam March attack claimed by al-Qaeda.
Authorities have not named the soldiers but indicated that they did not take part in the attack.
"The two soldiers knew certain members of the unit that attacked the beach in Grand Bassam and did not signal that to their hierarchy, which is a serious offence under the military code of justice," said military prosecutor Colonel Ange Kessi.
The two arrestees will appear in court late August, Kessi said.
Gunmen attacked a resort beach at the Grand Bassam (40km from capital Abidjan) on March 13 killing 16 people. The attackers opened fired at swimmers and sunbathers on the beach.
Al Qaeda claimed responsibility for the attack.
The attack was the first terror act against the West African country awakening from a civil war that paralysed its economy and growth.
The March attack followed terror attacks in neighbouring Mali and Burkina Fas